Video shows former NFL player manhandled by Georgia police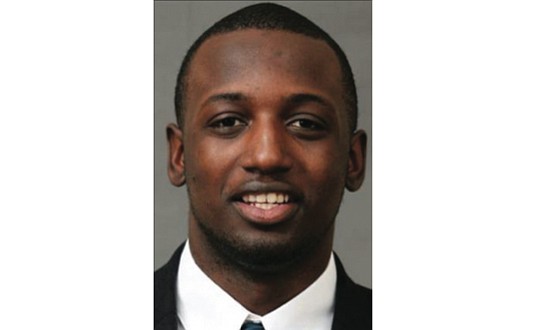 One of the men listed on the police report as a victim disputes that. Scott Davis told the AP by phone on Monday that Mr. Marrow began aggressively riding his bumper, cursed at him and his friend, threw a rock at their car and yelled that he had a loaded gun and would shoot them.
At one point, Mr. Marrow pulled in front of them, Mr. Davis said, and tried to block them and appeared to be getting out of his truck. Mr. Davis said he then threw a can of Coke to slow Mr. Marrow down so they could get away. Mr. Marrow, he said, then followed them into the shopping center parking lot and chased them, "driving like a madman," as Mr. Davis called 911.
Mr. Swinson said he saw Mr. Marrow chasing a car along the road and then saw him continue to chase the car through the parking lot. Worried that one of them would hit someone in the parking lot, Mr. Swinson said he tried to get between the two cars to stop them.
He blocked Mr. Marrow, who got out of the car complaining that the men in the other car had thrown some liquid at his car and hollering that he had a gun, Mr. Swinson said.
Police found no weapons when they searched Mr. Marrow and decided to arrest him after speaking to the alleged victims and witnesses who said they saw Mr. Marrow aggressively chasing another vehicle and making threats, according to a police report.