City Council poised to scrap residency requirement for top officials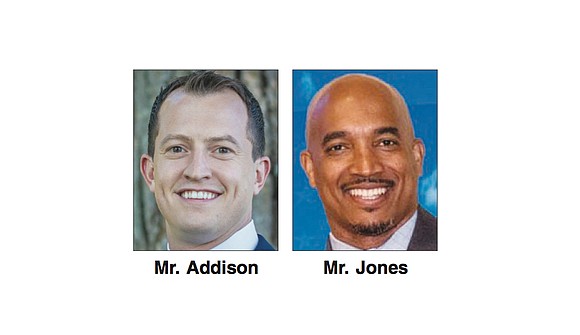 For nearly three decades, City Hall executives have been required to move into the city within a year of being hired.
But that policy now appears to be on the way out.
By a 5-4 vote, Richmond City Council's Organizational Development Committee advanced a proposal that would eliminate the residency requirement for all but the city's chief administrative officer, the police chief and the fire chief.
The formal vote is expected to take place next Monday, May 14, when City Council holds its next regular meeting.
The issue came up at a committee meeting dominated by debate over whether to allow the city's Economic Development Authority and Stone Brewery to replace a former shipping warehouse on East Main Street with a modern structure to house its proposed beer garden and bistro. That matter was continued to May 29.
Separately, the council introduced its package of budget papers to be voted on at its next meeting and also was advised that RVA 311, a new online system for citizen requests, is expected to become active on June 15 and be followed with a mobile phone application, or app, that would become available July 3.
On the residency front, City Council members Andreas D. Addison, 1st District, and Michael J. Jones, 9th District, pushed for the change in the requirement that now impacts 180 employees, including several senior executives, department heads and assistant directors, mid-level managers and council appointees, such as the city assessor, city auditor, city clerk and city attorney, some members of their staffs and council aides.

Mr. Addison and Mr. Jones called the rule a relic of a period when the city's population was falling. They said it is no longer needed, claiming that rule interferes with the recruitment of younger executive talent who balk at being told where to live.
Mr. Addison said that the rule halts some experienced people at City Hall from seeking promotions that would trigger the rule because they do not want have to sell their home and move.
Richmond is the only area locality with a residency requirement. Other major cities in Virginia that had such a rule have rescinded it.
Council Vice President Cynthia I. Newbille, 7th District, Parker Agelasto, 5th District, and Ellen F. Robertson, 6th District, joined in supporting the change that is favored by Mayor Levar M. Stoney's administration.
"This change would increase our applicant pool," said Korita B. Jones, director of human resources.
While Ms. Jones said the city does not maintain information on the number of people who seek a waiver or who are approved for a waiver, she said that up to half of the people subject to the requirement list addresses that are outside the city's 62 square miles. Overall, she said, 60 percent of all city employees live outside Richmond's boundaries.
Mr. Jones, no relation, noted that council has been quick to hand out residency waivers for some employees it wanted to hire. He questioned the fairness of having a ruling that applies to some, but not all.
However, Councilwoman Reva M. Trammell, 8th District, said her constituents oppose the change, concerned that the taxpayer money that supports executive salaries will be spent in other localities
Council members Kristen N. Larson, 4th District, and Kim B. Gray, 2nd District, found the change too sweeping.

Ms. Larson cited the director of public works and the director of public utilities as two officials who need to live in the city.
She said the director of public works should be a city resident to have a better understanding of the problems city residents face with streets, sidewalks, trees and trash. She believes it unfair to have the utilities director be able to live in another locality with lower water, sewer and gas rates than the ones imposed on city residents.
Ms. Gray agreed and also argued that council was being asked to act without having any substantial data to show that Richmond was missing out on talent because of the residency rule.
"It's all anecdotal," she said.
Council President Chris A. Hilbert, 3rd District, also supported keeping the residency requirement in place.