Khalfani to speak at men's fellowship
11/8/2018, 6 a.m.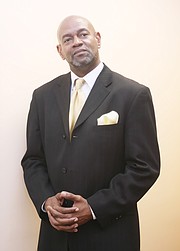 The Fifth Baptist Church Men's Fellowship is sponsoring a public program on how to handle being stopped by the police at 9 a.m. Saturday, Nov. 10, at Fifth Baptist Church, 1415 W. Cary St.
The program, "Live to Fight Another Day: How to Survive Your Encounter with Law Enforcement," will be led by King Salim Khalfani, former executive director of the Virginia State Conference NAACP.
Mr. Khalfani, a graduate of Virginia Union University, is founding director of ARMED, Americans Resisting Minority and Ethnic Discrimination.
The program is free and open to the public.