Councilman Agelasto's move out of 5th District puts seat in jeopardy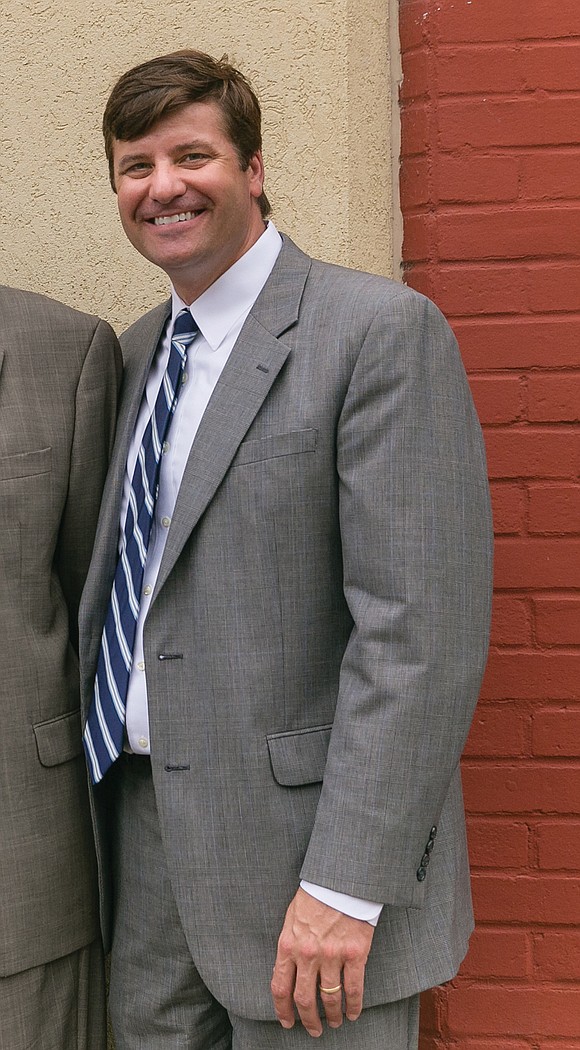 At this point, she has not received such complaints, she said.


While Mr. Agelasto had not hidden the move — he posted photos on Facebook showing his daughter at the home — he was able to avoid public consideration of his address change until this week when Michael G. Brown, a former state secretary of the state Board of Elections who lives in the 5th District, blew the whistle.
Mr. Brown, who is now a campaign consultant, met privately with Mr. Agelasto. He called news outlets about Mr. Agelasto's move out of the district after the councilman declined to give up the seat.
"I still consider him a friend, and I think highly of his work on council," Mr. Brown said. "But that doesn't alter the fact that he needs to resign because he no longer lives in the district."
Mr. Brown, who was known as a stickler for following state law, began making the calls to news reporters after Mr. Agelasto issued a statement Monday that he would not seek re-election to a third term, but never mentioned that he had moved.
Mr. Brown expressed disappointment that Mr. Agelasto continues to describe the move from Floyd Avenue to West Franklin Street as temporary.
"No one believes that," Mr. Brown said.
Mr. Agelasto's description of the move as temporary appears designed to fit with a 2014 opinion by the Virginia attorney general that enabled a member of the Montgomery County Board of Supervisors to keep his seat after taking a job that required him to leave his district for nine months.
According to the opinion, an elected official "does not vacate his elected office solely due to an absence from his electoral district due to accepting temporary employment, provided that he maintains his domicile and place of abode within the district, with the intent to return there upon the termination of his temporary employment."
Mr. Agelasto, however, acknowledges that he did not move because of his position as executive director of the Capital Region Land Conservancy, but because his family needed a larger house.
In announcing his decision not to seek re-election, Mr. Agelasto stated that he plans to give up the seat because he believes in term limits; his wife, Katherine, is expecting their second child in March and he wants to spend more time with his children; and the workload at the conservancy is increasing.
He recalled successes from his tenure, including work with residents to secure new ownership for Midlothian Village Apartments, a high-crime complex in South Richmond undergoing a $12.1 million renovation and now called The Belt Atlantic, and his legislation to provide equal benefits for city employees in same-sex marriages.
Other successes, he said, included creating five historic districts, attracting $250 million in new development and leading district cleanups.
However, it is now questionable whether he can keep his pledge to "continue to faithfully serve the 5th District and the interests of our many stakeholders over the next two years."