Personality: Hattie W. Hamlin
Spotlight on new board chair of Leadership Metro Richmond
10/18/2018, 6 a.m.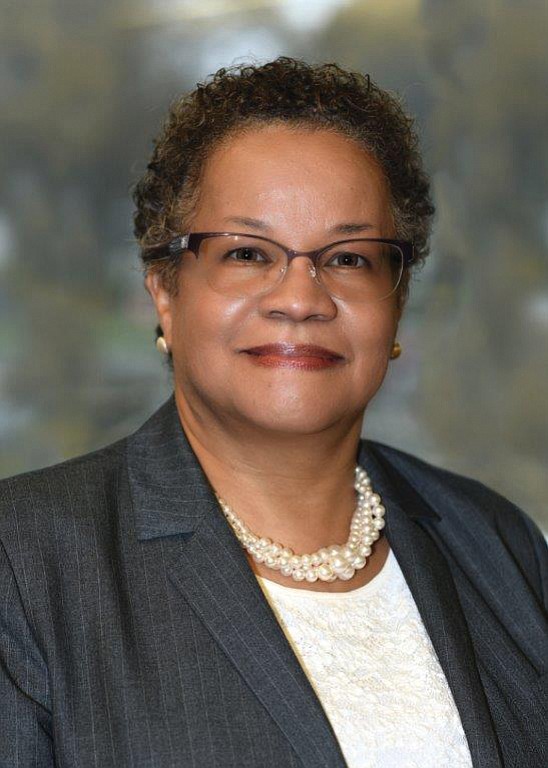 Ms. Smith, who spent more than 20 years at the United Way of Greater Richmond, has a font of references and resources.
"She has a vast knowledge of issues in Metro Richmond, as well as where those issues came from and, historically, how those issues where tackled as well as who worked on those issues at the time," Ms. Hamlin says. She knows "who the players were, what they did and how they came to a consensus. Her input and institutional knowledge is so valuable. That is so hard to put on paper or in marketing material."

The new chair's takeaway from her class experience — as well as her observation in her new role — is very clear and easily stated: "LMR's group experience is reinforcement of the fact that everybody's voice needs to be heard."
"I don't think many safe places exist in this present climate, especially in the world now where, every day, there seems to be more tribalism," she laments.
However, LMR provides a brighter outlook because of its history of bringing people and communities together for a single purpose — advancing the goals and conditions of the metro region.
"You may not agree with what is said, but it still deserves to be heard," Ms. Hamlin says. "If you listen, you may learn something about an opposing view or a different way to attack a challenge."
Meet community leader and this week's Personality, Hattie W. Hamlin:
Occupation: Retired commercial banker.
No. 1 volunteer position: Chair of the board, Leadership Metro Richmond.
Place of birth: Southwest Virginia.
Current residence: Midlothian.
Education: Bachelor's in mass communications, Virginia Commonwealth University.
Family: Married with two children.
Why I wanted to serve with LMR: To give back to the organization that has given so much to me.
LMR's mission: To connect, educate and inspire community leaders across the Richmond region.  
Number of students per year: Between 60 and 70.  
Number served since inception: There are more than 2,000 LMR alumni.
Latest LMR achievements: LMR's programs such as Leadership Quest, Board Connector, Board Leaders Roundtable, Lora M. Robins Speaker Series and Off the Cuff are all ongoing programming that serve to support our mission to connect, educate and inspire.
LMR's No. 1 project now: Leadership Quest Class of 2019.
Number of graduates in area elected positions: Our graduates mirror our region and include individuals who have been publicly recognized as key leaders in our area and leaders who quietly make significant impacts in their communities. We currently have approximately 21 LMR alumni in elected positions, including members of city councils, county boards of supervisors, school boards, sheriffs and Congress.
LMR is financially supported by: Our achievements would not be possible without the support of our many donors, corporate partners, foundations and event sponsors.
Your foremost LMR goal: To ensure the success of the programs for 2018-19, as well as to develop a new strategic plan to make sure that LMR continues to successfully address the current challenges of our region and its leadership needs.
A good leader is: A servant leader.
Impact of LMR on my life and career: LMR introduced me to the concept of servant leadership and how it can transform communities. LMR allowed me to establish professional connections and networks that I maintain today.
Status of Richmond area's leadership: Since its inception in 1980, LMR has been an integral resource for Richmond's leadership by providing strong programming designed in response to our region's changing needs.
How I start the day: With prayer. 
A perfect day for me is: A day spent with my family. 
How I unwind: Being a sports fan with my husband.
The top of my "to do" list: Fulfilling my commitment to LMR.
Something I love to do that most people would never imagine: Spend time at the beach — any beach, anywhere, any time!
Best late-night snack: Anything chocolate!
A quote that I am inspired by is: "Service is the rent we pay for living. It is the very purpose of life and not something you do in your spare time." — Marian Wright Edelman
The best thing my parents ever taught me: Anything is possible if you're willing to work hard for it.  
Person who influenced me the most: My father. 
What I'm reading now: "Barracoon: The Story of the Last 'Black Cargo' " by Zora Neal Hurston.
If I've learned one thing in life, it is: Be true to yourself because God doesn't make mistakes.
Next goal: Take my granddaughter to Disney World.