At Yom Kippur, the Day of Atonement, business leaders reflect on ethics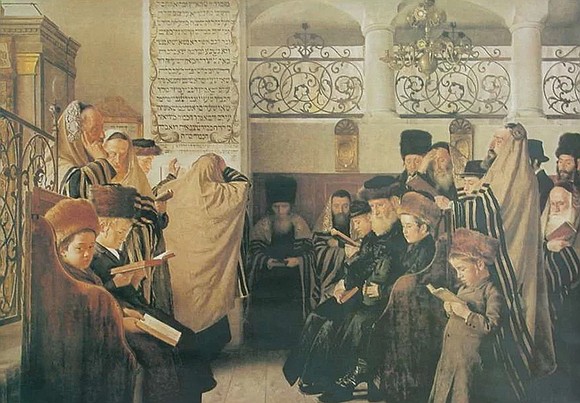 JERUSALEM
Roughly one-sixth of the 613 commandments in the Torah, the Hebrew Scriptures, touch on business and monetary practices. The Talmud, the commentary on Jewish law, fleshes out these principals with real-life scenarios.
At the High Holy Days, when Jews contemplate their failings and achievements in the year past, these commandments carry special meaning for those in business.
That's why in late August, two weeks before the beginning of the Jewish New Year, Leah Zakh Aharoni, a business coach in Jerusalem, devoted her monthly meetup for religious businesswomen to business ethics and invited Rabbi Yoel Domb, who teaches Jewish business ethics at Touro College, to speak.
Ne'eelah, the fervent final Yom Kippur prayer service, "is a special time to request from God the opportunity to repay our debts and fulfill our financial obligations," Rabbi Domb said.
High Holy Day prayer services contain several references to what Rabbi Domb calls "monetary misdemeanors," like delaying payment, petty theft and unscrupulous financial interactions between people.
Rachel Moore, a public relations professional and the owner of Hub Etzion, a co-working office space in Efrat, south of Jerusalem, said she was mindful of these basic money morals.
"We have petty cash at the Hub — just a few shekels," said Ms. Moore. "It would be easy not to report Value Added Tax to the tax authority. But making sure to report everything is spiritually important."
But the Holy Days are about more than being scrupulous about finances.
"Business is part of Judaism, and the chagim, the High Holidays, are all about introspection," Ms. Aharoni said.
Ilana Goodman, a translator and a member of Ms. Aharoni's businesswomen's group, said the High Holy Days inspire her to take stock of where her business is now and where she would like it to be a year from now.
"The month of Elul" — the time on the Jewish calendar where the High Holy Days fall — "makes me stop and think," Ms. Goodman said. "Have I given enough respect to my clients and others I know? Even if someone doesn't hire me, I want to know that at the end of our phone conversation there are good feelings between us."
The thoughtfulness that comes with the season, said Ms. Aharoni, who earns a living coaching others, prompts her to reflect on whether her business is on the right path.
"It's taking stock of where I am and where I want to be. I want to serve people, but am I as precise as I could be in my vision?"
Ms. Aharoni, who like many of her clients is an Orthodox Jew, offers executive coaching to many more women than men.
"This Elul, I'm asking myself, 'Is my service as effective for men as it is for women?' My female clients tell me I push them ahead on the one hand and hug them with the other.
"But because I'm religious, I won't hug a man either literally or figuratively. Would male clients be better served by a different coach?"