At Yom Kippur, the Day of Atonement, business leaders reflect on ethics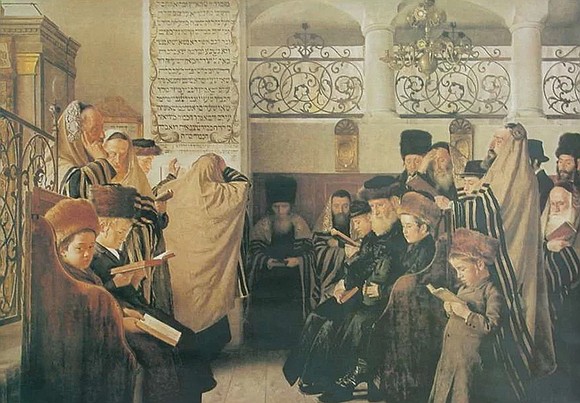 The holidays are not only about probing one's doubts. Jonathan Medved, chief executive officer of OurCrowd, an equity-crowdfunding platform for Israeli and global startups, said the new year is a good time to reflect on his company's bottom line, but also on the important role startups and their investors can play in building society.
"Rosh Hashanah is the birthday of man's creation. Our job is to be partners with God in that creation," Mr. Medved said.
Ms. Moore feels her High Holy Day insights make her a better businesswoman, and a better mother. "I strive to be transparent, patient, clear and honest with my clients and co-workers," she said.
"Now," the mother of eight said, "I need to apply that same level of thoughtfulness and patience I give to my clients to my husband and children."
Eytan Buchman, vice president of marketing at Freightos, a freight importing startup based in Israel, also checks in this time of year about how his life is going. Working at a startup, he says, "means everything happens quickly."
"At the same time you're evaluating the previous quarter, you're already knee-deep in planning the next one. During the holidays, I like to reflect on my work-life balance and the interplay between the two," Mr. Buchman said.
The season can be a potent antidote to the "rough and tumble" of running an organization, said Jennifer Laszlo Mizrahi, president of RespectAbility, a Washington, D.C., nonprofit that advocates for the rights of people with disabilities.
"Sometimes there is competition around who gets credit for what work, who raises what money and which plan is the best for moving an agenda forward," Ms. Mizrahi said.
As Yom Kippur began on Tuesday, Ms. Mizrahi moved to settle her personal accounts to start the new year with a clean slate.
"At this time of year especially I reach out to people," she said. She connects via Facebook and email to ask for forgiveness. "I also reach out to specific individuals where there may have been some friction in the past.
"People don't always reach back," she said, "but sometimes they do and it's beautiful."