New website hopes to make sermons vital part of life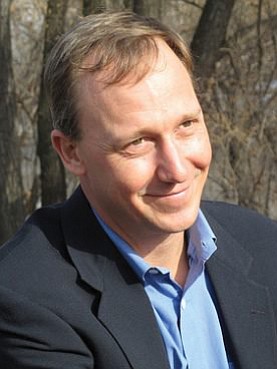 Although Mr. Murray said the "Vital Sermon of the Week" will be selected by the website's advisory board, congregations can pay $295 a year to post and archive their weekly messages. After the first 500 providers sign up, he added, the annual price will go to $495.
"If you're a pastor, you're faced with two choices: One is you put your sermons on your church website, or you're Joel Osteen and you're on TV in the morning," he said.
"The average church website doesn't get enough traffic. It's not social media savvy. It's not a center — it's a backwater. I think there are a lot of pastors that are frustrated by the lack of reach they have."
Dr. Duduit is skeptical.
"I can't imagine a great many people paying $500" to post sermons, he said. He added that Preaching magazine cut back on publishing sermon transcripts because "so many sermons are prolific on the web."
But there's a difference between reaching professional preachers, which the homiletics journals aim for, and a public hungry for meaningful messages, Mr. Murray said.
"What you have out there (are) a lot of resources for pastors, but they're not curated very much," he said. "It all looks like a stack of books. It's not organized or curated."
Rev. Truax said the selection of messages for potentially new audiences is important as a "way to be introduced to new voices."
"The good sermons are going to bedrock human truths and they're going to do it in all sorts of ways — their humanist ways, their Christian ways, their Jewish ways, their Buddhist ways," she said. "That's why it's vital."