Wahoo fever!
U.Va. reaches NCAA Final Four for first time since 1984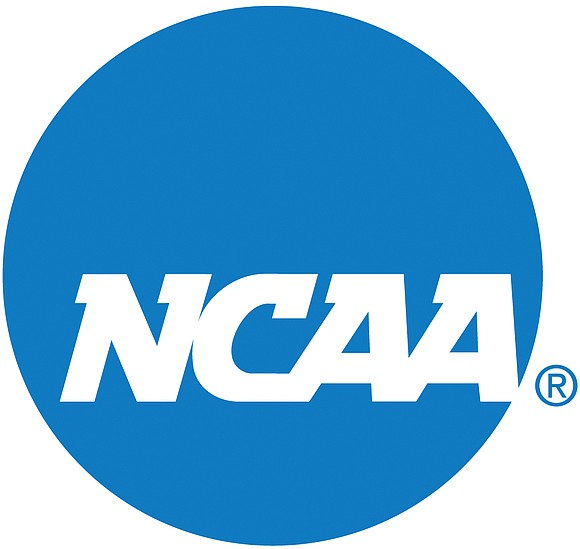 The Final Four
NCAA semifinals: Saturday, April 6
University of Virginia vs. Auburn University, 6:09 p.m.
Michigan State University vs. Texas Tech University, 8:49 p.m.
NCAA championship game: Monday April 8, 8:30 p.m.
Games to be televised on CBS.
The University of Virginia has one of the nation's best all-round athletic programs, but there is something missing: A national basketball title.
The Cavaliers, with 25 NCAA crowns to their credit in a wide variety of sports, will try and check the elusive hoops box in the next few days when the team heads to the NCAA Tournament's Final Four in Minneapolis.
Coach Tony Bennett's efficient, defensive-minded squad is 33-3, with losses only to Duke University twice during the regular season and to Florida State University in the Atlantic Coast Conference Tournament.
The starting unit generally consists of freshman Kihei Clark and juniors Kyle Guy and Ty Jerome on the perimeter, with junior Mamadi Diakite and sophomore DeAndre Hunter inside.
Diakite, from Conakry, Guinea, and Jack Salt, from Auckland, New Zealand, give the squad some international flavor. Junior Jay Huff offers 7-foot-1 height off the bench.
All the principle players are expected to return to U.Va. next season, although Hunter would be a likely NBA first round draft choice, should he decide to leave college early for the pros.
Virginia reached the NCAA Final Four in 1981, when 7-foot-4 Ralph Sampson was the headliner. The Cavaliers returned to the Final Four in 1984 with another NBA-bound center, Olden Polynice, leading the charge.
Through many decades, U.Va. has ruled the NCAA in such team sports as baseball, soccer, lacrosse and tennis, while also capturing numerous individual championships in track and field and swimming.
About all that's missing is the sight of Coach Bennett atop a step ladder cutting down the nets in Minneapolis.
UNIVERSITY OF VIRGINIA
Location: Charlottesville, Va.
Conference: ACC
Nickname: Cavaliers; Wahoos
Record: 33-3
Coach: Tony Bennett, 252-89, since 2009
Road to Minneapolis: Defeated Gardner-Webb University 71-56; University of Oklahoma 63-51; University of Oregon 53-49; and Purdue University 80-75 in overtime
Leading scorer: Kyle Guy, 15.2 points per game
NCAA championships: None
Final Fours: 1981, 1984 and 2019
NCAA appearances: 23
All-time scorer: Bryant Stith, 2,516 points, 1989-1992
Greatest NBA Player: Ralph Sampson
Local connection: Associate head Coach Jason Williford hails from Richmond's John Marshall High School.
TEXAS TECH UNIVERSITY
Location: Lubbock, Texas
Conference: Big 12
Nickname: Red Raiders
Record: 30-6
Coach: Chris Beard, 75-30, since 2016
Road to Minneapolis: Defeated Northern Kentucky University 72-57; University at Buffalo 78-58; University of Michigan 63-44; and Gonzaga University 75-69
Leading scorer: Jarrett Culver, 18.9 points
NCAA championships: None
Final Fours: 2019
NCAA appearances: 17
All-time scorer: Andre Emmett, 2,256 points, 2001-2004
Greatest NBA player: Tony Battie
Local connection: Front line forward Deshawn Corprew is from Norfolk.
AUBURN UNIVERSITY
Location: Auburn, Ala.
Nickname: Tigers, War Eagles
Record: 30-9
Coach: Bruce Pearl, 99-71, fifth season
Road to Minneapolis: Defeated New Mexico State University 78-77; University of Kansas 89-75; University of North Carolina 97-80; and University of Kentucky 77-71 in overtime
Leading scorer: Bryce Brown, 15.8 points
NCAA championships: None
Final Fours: 2019
NCAA appearances: 10
All-time scorer: Chuck Person, 2,311 points
Greatest NBA player: Charles Barkley
Local connection: Guard Samir Doughty is a transfer from Virginia Commonwealth University.
MICHIGAN STATE UNIVERSITY
Location: East Lansing, Mich.
Nickname: Spartans
Coach: Tom Izzo, 606-231, since 1995
Road to Minneapolis: Defeated Bradley University 76-65; University of Minnesota 70-50; Louisiana State University 80-63; and Duke University 68-67
Leading scorer: Cassius Winston, 18.8 points
NCAA championships: 1979, 2000
Final Fours: 10
NCAA appearances: 33
All-time scorer: Shawn Respert, 2,531 points
Greatest NBA player: Earvin "Magic" Johnson
Local connection: In December 1975, the Spartans lost to Virginia Commonwealth University in a holiday tournament at the Richmond Coliseum. MSU was among the first schools to come to Richmond to face the VCU Rams.