Tribute to Al Drummond, first African-American basketball player at University of Virginia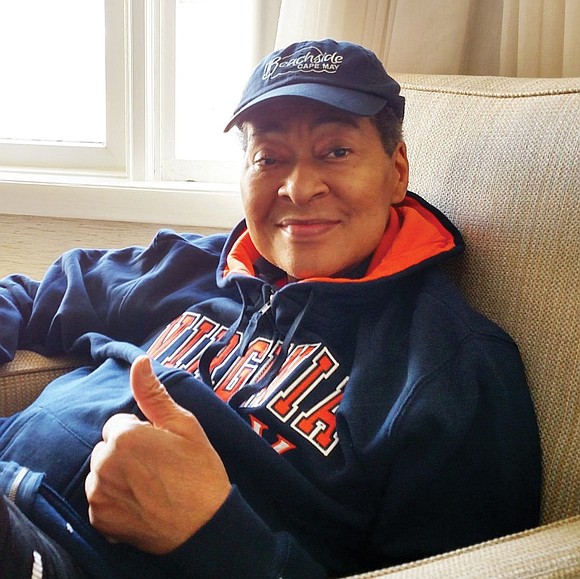 There was something missing from the University of Virginia's recent basketball celebration. Sadly, Al Drummond wasn't present to enjoy the Cavaliers' first NCAA basketball championship.
He died Aug. 12, 2018, of neurosarcoidosis.
Mr. Drummond was 65 and living in Doylestown, Pa., with his wife of 24 years, Michelle Wertz Drummond.
The trailblazing 6-foot-3 guard certainly had the right to be front and center as Wahoos of all ages kicked up their heels throughout the Old Dominion and beyond. 
Mr. Drummond deserves special recognition in Wahoos' lore. He became U.Va's first African-American varsity basketball player in 1971 under Coach Bill Gibson.
"I think what I remember most about Al was how fast he was," recalled former U.Va. teammate Tim Rash of Chesterfield County. "He was also a good ball handler, shooter and all-round nice guy. And at 6-foot-3, he was tall for a guard of that era."
The University of Virginia was the last school in the Atlantic Coast Conference to integrate. The University of Maryland's Billy Jones broke the conference color line in 1965.
There were no ugly racial incidents that Mr. Rash could remember regarding Mr. Drummond.
"It was a little uncomfortable, I'm sure, to be the first black at a Southern school," Mr. Rash said. "I can't remember anything said (in poor taste), but then I wasn't around to see everything, and it has been nearly 50 years."
Mr. Rash's senior year was Mr. Drummond's sophomore season and the first on varsity after playing for the U.Va. freshman team in 1970-71.
For his career spanning 74 varsity games, Mr. Drummond scored 411 points, grabbed 138 rebounds and passed for 93 assists. His best season statistically was 1973-74, when he averaged seven points and three rebounds as a senior. He hit 49 percent from the field and 73 percent from the foul line during his time in orange and blue. 
In 1971-72, his sophomore season, U.Va. went 21-7 and was ranked in the Top 10 in the country much of the season. He was the lone African-American player for the U.Va. team throughout his career.
Mr. Drummond grew up in Waverly, N.Y., and once scored 41 points in a game for Waverly High School. Coach Gibson was familiar with the area, having come to Charlottesville from Mansfield University of Pennsylvania, just south of Waverly.
The Cavaliers' first African-American basketball team captain was Bobby Stokes in 1978-79. Ralph Sampson was its first African-American All-ACC player in 1981.
The university's first African-American head coach was Dave Leitao, who posted a 63-60 record from 2005 to 2009.
Craig Littlepage became U.Va.'s first African-American athletic director, serving 2001 to 2017. He was succeeded by the school's first African-American female athletic director, Carla Williams, who remains in that role.
Virginia basketball was one year behind U.Va. football in signing black talent.
In 1969, Stanley Land, John Rainey, Harrison Davis and Kent Merritt joined U.Va.'s football program as the first African-American players. They played one year on the freshmen team before joining varsity in 1970. 
Mr. Merritt was the state's 100-yard dash champion out of Charlottesville's Lane High School.