U.Va. kicks off all-ACC football season against rival Virginia Tech on Sept. 19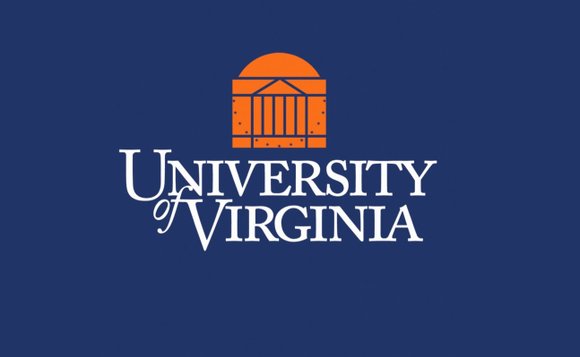 This will be an upside-down season for the Virginia Cavaliers.
Normally, the University of Virginia ends its regular season against archrival Virginia Tech. This season, with all 10 of U.Va.'s football games being played against ACC rivals, the Cavaliers and Hokies are opening against each other on Saturday, Sept. 19, in Blacksburg.
Virginia originally was scheduled to host Virginia Military Institute on Sept. 11 in Charlottesville. That game was canceled when the Southern Conference, of which VMI is a member, called off fall football.
U.Va. enjoyed one of its best-ever football seasons in 2019. An encore this season could depend on some gifted athletes from the 804 area code.
A year ago, the Cavaliers posted a 9-5 record, won the ACC Coastal Division, ended an agonizingly long drought against Virginia Tech and earned a trip to the Orange Bowl.
While the university in Charlottesville recruits nationally and even internationally, it keeps a sharp eye on Central Virginia.
Here are some Richmond area players who hope to keep the Cavaliers near the top of the ACC standings this season:
Junior receiver/kick returner Billy Kemp IV from Highland Springs High School in Henrico County.
Senior defensive back/kick returner D'Angelo Amos from Meadowbrook High School in Chesterfield County.
Junior running back Ronnie Walker Jr. from Hopewell High School.
Freshman all-around student-athlete Chris Barfield from L.C. Bird High School in Chesterfield County.
Kemp, who helped Highland Springs High to consecutive State 5A titles, was at his best against the best a year ago for U.Va.
In the ACC championship game against Clemson, Kemp had nine receptions for 66 yards. Clemson won that game and went on to claim the national title.
Overall, Kemp had 35 catches for 289 yards. He also returned punts for 137 yards, including a 25-yard scamper in the victory over Virginia Tech.
With Joe Reed (77 catches) and Hasise Dubois (75) having completed eligibility, Kemp figures to inherit a stronger role as a junior.
Amos earned All-Colonial Athletic Association honors as both a defensive back and kick returner at James Madison University. He came to U.Va. as a graduate transfer with immediate eligibility this season.
For the JMU Dukes, Amos returned punts for 1,259 yards in three seasons, including five touchdowns.
Walker is a former All-State sensation at Hopewell High who played two seasons in the Big 10 Conference for Indiana University. With the Big 10 opting out of fall football this year, Walker decided to return to his home state. His eligibility for this season is still in question.
Walker will have two full seasons of eligibility once the NCAA makes a final decision.
Barfield, after starring as both a running back and linebacker at L.C. Bird High, arrived in Charlottesville as a preferred walk-on. An excellent student – he graduated with a 4.46 GPA—he was president of his senior class at Bird and a member of the National Honor Society.
For the Cavaliers, Barfield could eventually see duty on offense, defense or special teams. Virginia has had good luck with L.C. Bird athletes. U.Va. alumnus Anthony Harris, now a starting safety with the Minnesota Vikings, hails from Bird.
About 50 percent of the current U.Va. football roster is made up of African-Americans. U.Va.'s first Black football players were Kent Merritt, Harrison Davis, stanley Land and John Rainey in 1970. Merritt was the state 100-yard dash champion from Lane High School in Charlottesville. At the time, Lane competed in the same district with Richmond Public Schools.