Church merger leads to new roles for Rev. Whitehead, Dr. Cardwell
Jeremy M. Lazarus | 8/2/2019, 6 a.m. | Updated on 8/5/2019, 2:01 p.m.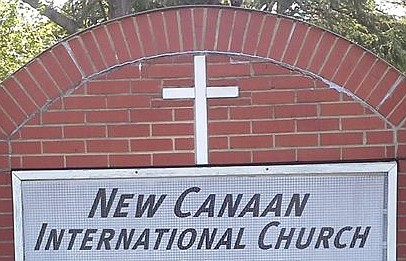 After 25 years at the helm of New Canaan International Church that he founded in Eastern Henrico County, minister and educator Dr. Owen C. Cardwell, 72, has passed the pastoral baton to a younger protégé, the Rev. Dwayne E. Whitehead.'
At services on July 28, Rev. Whitehead, 52, officially took over the New Canaan pulpit from Dr. Cardwell, whose title is now bishop in residence.
The change also includes the merger into New Canaan of the smaller, 100-member congregation of World Overcomers Fam- ily Church, which Rev. Whitehead started 26 years ago in Fulton.
A celebration of Rev. Whitehead's elevation to senior minister is scheduled for 3 p.m. Sunday, Aug. 18, at New Canaan, 1708 Byron St.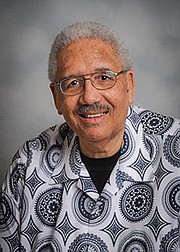 Dr. Cardwell said he is proud to introduce Rev. Whitehead as his successor. "He is a voice for this age," Dr. Cardwell said.
Dr. Cardwell, a former pastor of Gospel Baptist Church, founded New Canaan on July 30, 1994, with his wife, Flora Cardwell, the church's business manager. He said the change follows at least two years of "feeling a call to minister to the larger body of Christ."
While he said the choice now seems preordained, Dr. Cardwell said he didn't consider Rev. Whitehead when he was mulling a change. He said he has followed Rev. Whitehead's ministry since the younger man opened World Overcomers Family Church. He said the two regularly talked, but he only thought about the potential after Rev. Whitehead approached him.
Rev. Whitehead, who considers Dr. Cardwell his mentor, said talks about a church merger began in January. He said he approached Dr. Cardwell after hearing him talk about his interest in finding a new minister for the church.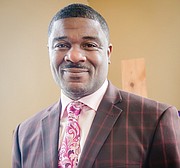 Rev. Whitehead, who has been in the ministry for 33 years, said the discussion became serious in April. He also preached several fourth Sunday services at New Canaan since the negotiations began. The transition began last month when he preached each Sunday.
As part of cementing the merger, he also found another congregation, Restoration Fellowship Christian Center led by Bishop Kevin China Sr., to take over the World Overcomers Family Church sanctuary.
The change appears to be a win-win situation.
Rev. Whitehead, who has long been active in city politics and affairs in Fulton, said he has been energized with his shift to a church in a different part of the Richmond area.
"I am highly motivated by this change and the opportunity to meet and work with new people and with a new community," Rev. Whitehead said.
For Dr. Cardwell, who will mark his 50th year in ministry in 2020, said shedding the day-to- day church responsibilities allows him to focus on what he calls "marketplace ministry opportunities" that are occupying more of his time and will be keystones of his bishop in residence, focusing on community engagement.
Among other things, he will have more time for his work as the Rosel H. Schewel Distinguished Chair in Education at the University of Lynchburg in his hometown.