Personality: Kimberly Pleasants
Spotlight on board president of Richmond Story House
12/6/2019, 6 a.m.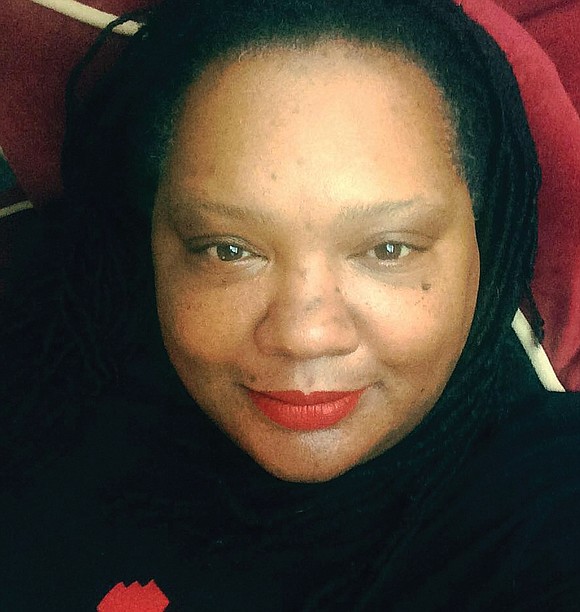 Richmond is rife with historical importance for the state, country and the world, but not all that history is treated with equal care and consideration. For all the lives and legacies that have fallen or risk falling between the cracks of a changing capital, the Richmond Story House seeks to uncover and elevate those stories.
Founded in 2017 by Rachel Pater, Richmond Story House, a nonprofit organization, is days away from a fundraiser and information event on Wednesday, Dec. 11, and RSH Board President Kimberly Pleasants is excited about the event.
"It's going to be the first public fundraiser that we're doing," Ms. Pleasants says. It will give the organization a unique opportunity to "talk with people about what we do and the programs they can help with," she says.
Ms. Pleasants' enthusiasm is well founded. On Oct. 12, 2018, RSH celebrated the launch of its downloadable audio history tour of the life of Union spy Elizabeth Van Lew, recognizing her 200th birthday with Richmond Mayor Levar M. Stoney. Today, RSH is putting the finishing touches on a downloadable audio tour of the Church Hill Tunnel, the old Chesapeake & Ohio Railway tunnel that runs under Church Hill. It is scheduled for release this spring.
RSH also is accepting stories of LGBTQ+ parents through the end of December, with a compilation of selected stories to be published in book format, while others will be featured on the RSH website.
"I'm excited to help the people of Richmond, especially those who may feel their stories don't matter, to tell their stories," Ms. Pleasants says.
These audio tours are one part of Richmond Story House's operation, which includes writing and story- telling workshops that equip marginalized people with the skills and confidence to share stories about themselves and their lives in a safe and welcoming space. The workshops are hosted at RSH's headquar- ters at 401 N. 23rd St. and elsewhere, including locations ranging from the Richmond Justice Center to the Central Virginia Correctional Unit #13, a women's prison in Chesterfield County.
RSH also has developed partnerships with groups and organizations like the Peter Paul Development Center, the St. Stephen's Youth Group, Hospice of Virginia, East End Library and the Edgar Allan Poe Museum.
All this work contributes to a central, single goal for RSH — hearing, finding, collecting and putting a spotlight on mar- ginalized voices, communities and stories. As Ms. Pleasants puts it, "changing the timeline of Richmond history."
Besides serving as board president, the Shockoe Bottom resident also serves as part of the Writers of Color and Rivah City Sisters workshops, where people of color are provided the space and inspiration to explore themselves and their surroundings. She also is working on her first novel, "Sanctuary."
All these activities are happening during what Ms. Pleasants sees as "a really exciting time for Richmond and Richmond Story House," and a great chance for those unheard and unacknowledged to speak out and be heard.
"The city is changing," Ms. Pleasants says. "We just want to be a part of people telling their stories and getting it out there."