Case closed on Richmond 34
Criminal records from the Feb. 22, 1960, arrests of 34 VUU students protesting racial segregation at a Downtown department store will be expunged Friday, 59 years later
By Reginald Stuart | 2/22/2019, 6 a.m.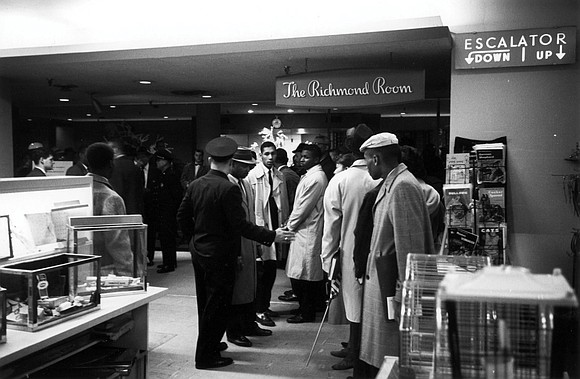 The students from Virginia Union University walked enthusiastically with pride, determination, respect and self confidence. Block by block down Lombardy Street to Broad Street they walked — young men dressed in shirts and ties and young ladies wearing dresses and heels.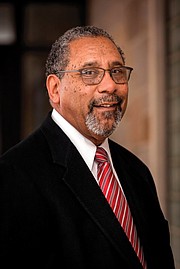 Like Anderson "A.J." Franklin, a young sociology student from Brooklyn, N.Y., and Elizabeth Johnson, a biology major from Richmond, the students enthusiastically headed to Thalhimer's department store in Downtown to picket the store and head inside to sit-in in defiance of its whites-only lunch counter and dining room policy. As they marched, they had no idea they were helping write a new chapter in American history.
Within a few hours, Dr. Franklin, Ms. Johnson and 32 of their classmates had been arrested by Richmond Police, booked, fingerprinted and released on trespassing charges. Unknown to Mr. Franklin and his cohorts, their bail had been posted by hundreds of people in the community who tossed in $1, $5, $10 and more.
Dr. Franklin recalled that the late Dr. Allix B. James, then vice president at VUU, put his house up as collateral to help raise bail money for the students, who became known as the Richmond 34.



On Friday, 59 years to the day since their historic protest on Feb. 22, 1960, the stage is set for finally closing this chapter from the past. With the help of the Richmond NAACP and local legal experts, officials plan to wipe the former students' arrest records clean.
For sure the VUU students went to trial on misdemeanor trespassing charges brought by Richmond Police. The 34 were convicted by a Richmond court and each fined between $20 and $30, said Birdie H. Jamison, a former Richmond General District Court judge who is spearheading the record expungement effort as chair of the Richmond NAACP Legal Redress Committee.
Even after a round of appeals, their convictions were upheld in 1961 by the Virginia Supreme Court. But when their case reached the U.S. Supreme Court in 1963, the nation's highest court remanded the case back to Virginia for a new hearing.
On Oct. 28, 1965, Ms. Jamison said, all of the charges against the Richmond 34 were dismissed.
"Imagine, five years. Five years," Ms. Jamison said.
Only no one realized until last year that their criminal records from challenging segregation had never been expunged from the public record. Each person must individually go through a detailed paperwork process, including providing authorities a hard copy of their original arrest record, in seeking to wipe a record clean.
"We knew the case had been dismissed," said Dr. Franklin, who went on to earn advanced degrees and is now eyeing retirement from Boston College where he is a professor of counseling psychology in the Lynch School of Education and Human Development.
But last year, Dr. Franklin's application for the Global Entry program for expedited processing for re-entry into the United States after international travel was rejected by the U.S. Customs and Border Protection. He learned because he still had an arrest record on file from the Feb. 22, 1960, demonstration at Thalhimer's. No resolution of the case had been filed.