Clifton D. Townes, retired city recreation district superintendent, dies at 79
2/22/2019, 6 a.m.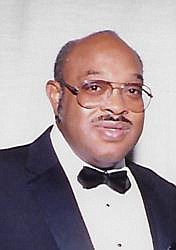 Clifton David Townes helped create vibrant sports and educational programs for city youths during a storied career with the Richmond Department of Parks, Recreation and Community Facilities.
He rose to superintendent of recreation for the East End after managing recreation centers in the East End and North Side. He ensured a wide range of offerings, from fall football to winter basketball, spring baseball, summer swimming, dance, arts and crafts and other programs.
Mr. Townes died Wednesday, Jan. 30, 2019. He was 79.
Family and friends celebrated the Henrico County resident's life at a memorial service Tuesday, Feb. 5, at Scott's Funeral Home Chapel in North Side.
Mr. Townes earned the respect of the city recreation staff and was noted for his ability to negotiate challenges with tact and finesse. His family said he was proud of the role recreation centers played in providing positive outlets for young people and genuinely cared for the communities he served.
He retired about 15 years ago.
He was predeceased by his daughter, Jawarn Inez Townes Tyree, and his brother, businessman and civic leader Clarence L. Townes Jr.
Mr. Townes is survived by his wife of 42 years, Lois E. Townes, and three grandchildren.