L.C. Bird's Jaden Payoute to play in All-American Bowl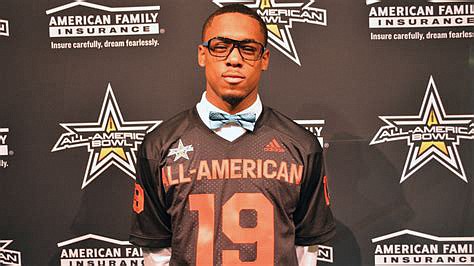 The state's fastest high school sprinter is headed to Virginia Tech to play football.
Chesterfield County's L.C. Bird High School senior Jaden Payoute officially signed last week with the Atlantic Coast Conference school in Blacksburg.
The 6-foot-3, 190-pound Payoute will play Saturday, Jan. 5, in the All-American Bowl in San Antonio, Texas. The game will feature many of the nation's top seniors and will be telecast by NBC.
In leading L.C. Bird to the state 5A team title, Payoute won the 100-meter dash last spring in 10.67 seconds. He also ran a leg on the Skyhawks' victorious 4 x 100 relay team.
Other members of that quartet were LaMar Davis, and twins Jevon and Jemourri La Pierre, both now at Virginia State.
Playing mostly quarterback for L.C. Bird, Payoute rushed for more than 900 yards and scored 13 touchdowns despite missing some time with an ankle injury. He likely will be switched to a wide receiver at Virginia Tech.
Armstrong High School's Jordin Poindexter, the state 3A 100-meter champion with a time of 10.90, has signed with Virginia Military Institute.