Personality: Kevin Watson
1/25/2019, 6 a.m.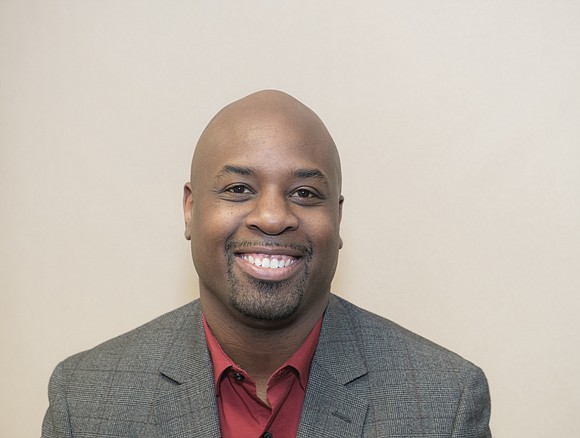 "A lot of high school and college athletes see themselves as the next LeBron James-level professional athlete. But many falling short of that dream have to learn who they are and their skills and passions."
This is where Focus Our Future Inc. can help, says Kevin Watson, who created the nonprofit in September 2017.
Its mission: To help prepare student-athletes transition from sports to life and future professions.
The organization connects student-athletes with working professionals for networking, interviewing and employment opportunities. It partners with area schools, colleges and universities, companies and mentors to help get student-athletes ready.
Focus Our Future also leads Future Flyers, an AAU track and field team of male and female athletes ages 5 to 18.
Its first event of 2019 will be a Feb. 6 networking event for Thomas Jefferson High School athletes at Deep Run Recreation Center in Henrico County.
Focus Our Future grew out of Mr. Watson's own experience transitioning from sports to the work world. It wasn't smooth, the 36-year-old says.
He graduated from Henrico High School in the International Baccalaureate program, where he lettered three years in football and was state runner-up in the 55-meter and 110-meter hurdles.
Mr. Watson then went to the University of North Carolina at Chapel Hill, where he was the 2003 Atlantic Coast Conference champion in the 60-meter hurdles and All-ACC in the 110-meter hurdles. He has the third-best time in the 60-meter hurdles in UNC history at 7.88 seconds.
"As most athletes performing at a very high level, I wanted to continue in track and field," the former champion said.

"After coaching a year at Virginia Commonwealth University, I decide to try to run professionally, and moved to North Carolina and started to run with one of the best coaches in the world."
He says he worked three part-time jobs as he trained full time, spending hundreds of hours in preparation for a 14-second race. But it was hard to sustain that lifestyle without sponsorships, he says, and he made the decision to join the workforce in order to make ends meet.
He had conversations with former Highland Springs High School track Coach Greg Ford.
"Coach Ford provided books to read and, over the course of many dinners, helped me to create Focus Our Future," Mr. Watson says, which grew out of "Fueling our Future," which he organized in 2014 for student-athletes at Henrico High and Lee-Davis High schools as a networking platform connecting student-athletes with working professionals to increase employability.
"Student-athletes had the opportunity to hear about prospective careers they were interested in as they were matched with professionals in those fields," Mr. Watson recalls.
Like the current program, "we gave them a glimpse of what can be offered to them and let them know there is a place to land after finishing their sport.
"I received rave reviews from parents, professionals and the student-athletes about the event."

Focus Our Future, he says, encourages student-athletes to find out who they are and offers a chance for personal reflection "in a judgment-free and stress-free environment."