Family burial interrupted by lack of death certificate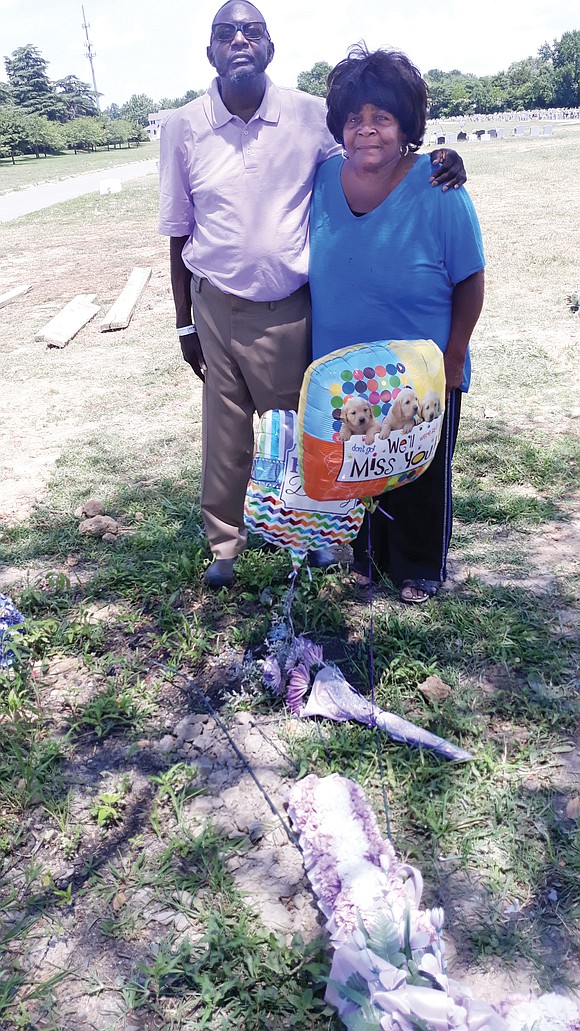 The prayers had ended and Rose M. Stith stood near the open grave in Oakwood Cemetery steeling herself to watch her youngest son's casket lowered.
But, suddenly, a member of the March Funeral Home staff was telling her that the burial of 44-year-old Byron Monte Stith Jr. was off.
The cemetery could not allow the burial to proceed after learning from the funeral home that a death certificate had not been filed with the state Department of Health's Office of Vital Records eight days after Mr. Stith succumbed to complications of diabetes and high blood pressure.
"It was unbelievable," said Ms. Stith, a retired city employee and former U.S. Postal Service clerk. "You just don't expect something like to happen. And March Funeral Home told me this had never happened before."
Her oldest son, Bobby L. Stith, the City of Richmond's chief of security, agreed.
"We all were surprised," he said. "Who could have expected this to happen?"
The good news for the family is that the funeral home quickly resolved the issue of the missing death certificate, and Mr. Stith was interred on Thursday, June 20, one day after his scheduled burial.
While extremely rare, the problem has exposed the difficulties that funeral homes can face in meeting the inflexible three-day period allowed under state law for the filing of a death certificate and the potential for other families to face a similar disruption.
As it turns out, funeral homes file most death certificates with the state, except in the small fraction of cases where the state medical examiner is involved because of violent, suspicious or unexplained circumstances of a death.
A survey of Richmond funeral directors, none of whom would allow their names to be published, showed that all face the same litany of problems in meeting the deadline.
"We can start a death cer- tificate, but we can't always complete it in three days. Family members do not always come in within a day or two to make arrangements or cannot provide critical information, such as the Social Security number," one director said. "Doctors are the worst. They can be out of the office or go on vacation, and we have to try to track them down to get a signature and cause of death. Sometimes, they refuse to sign, and we finally have to get the Health Department involved to force them."
That's what happened in the Stith case.
Bobby Stith said he was told the primary physician, who had seen his brother just weeks before his death, was reluctant to sign the death certificate without more consultation with the Medical Examiner's Office. He said the Medical Examiner's Office, in consultation with the police department, had deemed it a natural death.
The Medical Examiner's Office was involved because Mr. Stith was found dead at his residence.
Still, that all takes time, frequently more than three days, the funeral directors unanimously agreed. The state Health Department has tried to speed up the process by creating a computerized reporting system that allows doctors to sign and post a cause of death so the certificate can be filed by the three-day deadline.