Sandra T. Mitchell, longtime city social worker, dies at 75
7/4/2019, 6 a.m.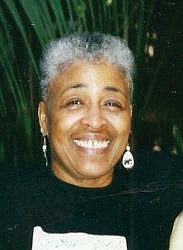 As a social worker for 27 years with Richmond Public Schools, Dr. Sandra Marie Tilly Mitchell counseled and worked with hundreds of students to help them overcome personal and family challenges that disrupted their lives and their education.
Dr. Mitchell was best known for managing students with discipline and truancy problems.
In the 1980s, she ran an RPS inter-agency center that worked with students with chronic behavior problems. The center teamed with city courts and departments to create specific recommendations for meeting the needs of those students and to address the root causes of their problems.
After the program ended, she
ran an alternative RPS program for behavior-challenged students known
as Educare, a precursor to the current Richmond Alterative School.
Dr. Mitchell's life and contributions were celebrated by family and friends Saturday, June 29, at a service at Scott's Funeral Home Chapel in North Side.
Dr. Mitchell died Sunday, June 23, 2019. She was 75.
In the final years of her career, she directed a truancy assessment center that then Richmond schools Superintendent Lucille M. Brown launched in the early 1990s in a bid to reduce chronic absenteeism. Dr. Mitchell led a team that included school psychologists, social workers and security officers that visited families and offered wrap-around services to address the challenges that kept students from attending school.
Dr. Mitchell "was the ideal person to lead the program. She was a manager who had hands-on experience, knew how to work with others and cared deeply about the students we were trying to help," said Dr. Renata Jones, a former RPS senior social worker who retired as RPS coordinator of Medicaid services and special programs.
During a period when the crack epidemic and violence peaked in the city, Dr. Jones said Dr. Mitchell would go into communities others considered dangerous to meet with parents and students in a bid to get them back on track.
"She was dedicated to the students," Dr. Jones
After retiring in 1998, Dr. Mitchell put herenergy into building up the National Association of Black Social Workers, which includes her on its list of "pioneer members."
Dr. Mitchell commuted to Washington for 11 years to manage the NABSW's national office. The organization credits her with playing a key role in the association's acquisition of its headquarters building in the Anacostia section of the nation's capital.
She also was known for her collecion of black dolls and African art and for playing bid whist and volleyball.
Born in Greensburgh, N.Y., Dr. Mitchell began her social work ca- reer after earning her bachelor's and master's degrees from the University of Illinois-Urbana. She later earned her doctorate in education from Nova Southeastern University.
Dr. Mitchell moved to Richmond in 1973 to teach social work at Virginia Commonwealth University and served as a liaison between the university and the city Department of Social Services in providing training and placement of students.
Retired city social worker Irene R. Hughes met Dr. Mitchell during that time and remained lifelong friends. "She was thoughtful, kind, considerate, funny, just everything you would want in a friend," Ms. Hughes said.
Dr. Mitchell joined the staff of RPS in 1980 as director of the new Interagency Diagnostic & Prescriptive Center and stayed on after the center closed in 1988. She managed the Educare program for three years before being tapped to run the truancy reduction effort, which folded after she and several others retired.
"It was hard to find someone with her experience and dedication to take on the program," said Dr. Jones. "But we had a great team while the program operated."
Dr. Mitchell was a member Delta Sigma Theta Sorority for more than 50 years and participated in the Richmond Alumnae Chapter.
She also was a past president and held other offices in the Richmond Association Black Social Workers, the local affiliate of the NABSW.
Survivors include her son, Marcus S.E. Mitchell, and a grandson.