Public hearings slated on zoning change for VUU-Chamberlayne corridor plan
Ronald E. Carrington | 7/12/2019, 6 a.m.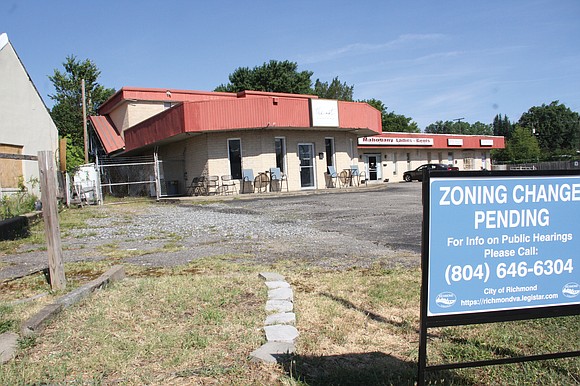 The need to reshape a central corridor for one of North Side's neighborhoods is the driving force behind a redevelopment plan coming before Richmond City Council this month.
Residents who live near the Virginia Union University-Chamberlayne Avenue corridor, as well as business owners in the area, are expected to attend a presentation and public hearing on the rezoning and redevelopment plan that is up for approval by the city Planning Commission during its meeting at 1:30 p.m. Monday, July 15, in the 5th floor conference room at City Hall.
Another public hearing is scheduled at the next City Council meeting on Monday, July 22, where the council is expected to approve the plan. However, officials said any changes to the neighborhood would be gradual.
The future neighborhood center, bordered by Chamberlayne Avenue, Lombardy Street and Brook Road near VUU, will primarily serve Edge Hill and Chamberlayne Court, Battery Park, Ginter Park and other North Side neighborhoods.

Currently, the Lombardy Street corridor, the focal point of the revitalization, is a series of used car lots, auto repair and machine shops, vacant or abandoned buildings including a former animal hospital, deserted parking lots and sidewalks in disrepair. A few businesses that are not automotive related or fast food chains also serve the neighborhood. Most are located in a small strip mall at the intersection of the 2400 block of Northumberland Avenue and Lombardy Street.
In February 2016, City Council adopted the VUU-Chamberlayne Neighborhood Plan rezoning amendment to the city's master plan.
The current redevelopment plan, created by Urban Design Associates in cooperation with the city's Department of Planning and Development Review, calls for a higher density, mixed-use neighborhood center, including a pedestrian-friendly retail and shopping district with apartments and housing located above offices and businesses.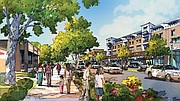 Officials said the plan was derived after significant input from area residents, business owners and representatives of institutions in the area. Present businesses would be grandfathered into the plan; however, any new business owners would have to fit into the rezoning plan.
As envisioned, the corridor would be a community destination or neighborhood walk to have coffee or a meal, pick up dry cleaning or go to a small, corner store.

"Neighborhood residents have expressed approval and are eager to see the area change for the better," a PDR official stated in response to a Free Press query regarding resistance to the rezoning.
According to PDR, most of the area is either part of the city's Commercial Area Revitalization Effort, or CARE program, designed to revitalize mature neighborhood commercial districts primarily in low- and moderate-income communities, or located in an enterprise zone that makes the area eligible for assistance with development and expansion.
Adding to the area's repositioning, VUU is eyeing possible redevelopment of a 1-acre site across from the campus at Lombardy and Brook Road that is currently occupied by Budget Inn-Richmond. In April, VUU issued a request for proposal for development of the site.
City records list the current owner as Surjaya Corp., which purchased the motel in 2006 for $1.2 million. The latest city assessment valued the property at $543,000.

Individuals close to the project who asked not to be identified said the university has financial supporters ready to help make the deal a reality.