Incumbent Thornton facing 2 challengers in Fairfield District primary in Henrico
All five seats on the Henrico County Board of Supervisors are up for election in November.
The Free Press' focus has been on the Fairfield District Democratic primary where six-term incumbent Frank J. Thornton is seeking election to what he said would be his last four-year term in office. Mr. Thornton, 76, was first elected in 1995.
The retired Virginia Union University French professor is being challenged in the Tuesday, June 11, primary by Joseph W. Brown, a retired Henrico Transportation Department employee and founder of the Community of Hope Ministry, and Maurice Tyler, a businessman, veteran coach and founder of C.A.V.E., Coaches Against Violence Everywhere.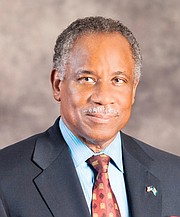 Frank J. Thornton currently serves on the Richmond Regional Transportation Planning Organization, the Capital Region Collaborative Organizing Council, the Maymont Foundation's board of directors along with serving on the county's governing body.

Q: Is this really the last time you will run for the Board of Supervisors?
A: That's what I said and that's what I plan to do. I look back over where I started with the challenges, especially the Eastern versus Western Henrico. I want to make sure I finish the course.
Q: Why is the planned $8 million Henrico Aquatics Center on Laburnum Avenue important to the Fairfield District?
A: That is one of the projects I have been working on for a very long time. The new center's swimming program will "drown proof" Eastern Henrico. If we save one child from drowning, it will pay for itself.  
Q: What economic justice goals you have achieved during your tenure on the board?
A: If you look at the Fire Department and the county workforce, you will see more African-Americans hired by Henrico County than any other of the surrounding counties. My philosophy is that you have to include people within your governmental services to make sure they can reap some rewards. Henrico also provides real estate tax relief to citizens who are 65 or older or are permanently and totally disabled. This is economic inclusion.
Q: What is "Project Pride and Joy"?
A: When I visit the community, I ask residents if they have a project they want to accomplish. I then ask them to give it a name and make a sign to put up. That identifies where the community project should be located, and when it happens, residents can see their tax dollars going back to their neighborhood.
Q: What does your concept of "possibility governance" mean?
A: You do the best you can while you can.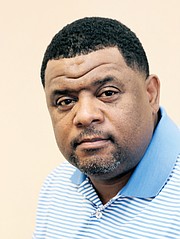 Maurice Tyler is chief operating officer of a cleaning company and coached in Henrico County for three decades. He started Coaches Against Violence Everywhere in 2016 after a 12-year-old girl was killed in the crossfire of two men in Richmond.
Q: Why are you running for the Board of Supervisors?
A: I don't think the community has been represented in the right way. Because I am a product of the Fairfield community and understand the issues, it is my duty to step up.