School Board gives final approval to $418M spending plan
Jerermy M. Lazarus and Ronald E. Carrington | 6/7/2019, 6 a.m. | Updated on 6/10/2019, 11:12 a.m.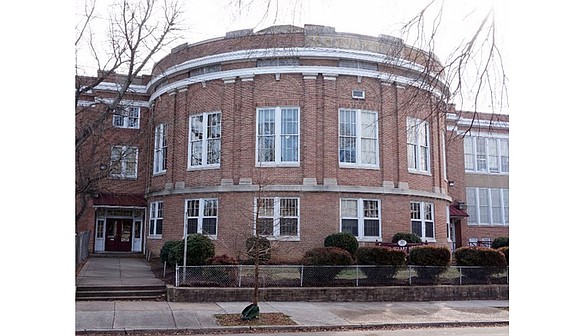 While at least four School Board members opposed some or all of the Doerr-Young approach, ultimately the budget passed with additional support from board Chair Dawn C. Page, 8th District; Cheryl Burke, 7th District; and Linda Owen, 9th District.
Board member J. Scott Barlow, 2nd District, proposed to tap into the $11.7 million that the council earmarked to cover the second-year cost of Mr. Kamras' Dreams4RPS initiative, a five-year plan that ultimately could cost $150 million if it continues to be fully funded.
Joining Mr. Barlow in opposing the Doerr-Young plan were Kenya Gibson, 3rd District; Dr. Patrick Sapini, 5th District; and Felicia Cosby, 6th District.
The majority refused to reverse any of the layoffs that were previously approved and cut one position from the School Board clerk's office as part of balancing the budget. The initial budget plan called for eliminating 74 positions and adding 25 positions, for a net loss of 49. However, at least 13 of the 74 people being laid off have been placed in other jobs.
The five members in the majority also approved a plan that, among other things, reduced a proposed overpayment to help fully fund an RPS early retirement plan; directed the administration to get rid of $100,000 in unused software programs; cut $10,000 to pay for School Board meals; and agreed to generate at least $50,000 to sell back to publishers thousands of brand new, unused textbooks sitting in school closets and storage.
The budget changes will allow RPS to cover a tuition increase for students attending the Appomattox Governor's School in Petersburg; fully cover transportation and health insurance expenses; and hire a teacher to replace Rodney Robinson, the national teacher of the year, who will be on leave in the coming school year as he travels the country.
Overall, the school system's total general operating budget will increase about $11.2 million, from $300 million this year to $311.2 million in 2019-20, fueled by city increases. The city is contributing about $174 million this year to operations, up from $168 million last year, plus the $19 million in capital dollars.

The school system's general fund budget does not include the capital dollars nor $87 million in federal and state contributions for a host of other programs, ranging from pre-school programs such as Head Start and the Virginia Preschool Initiative to adult education.