Personality: Zion C. Neverson
Spotlight on 2019 Boys & Girls Club of Metro Richmond Youth of the Year
3/15/2019, 6 a.m.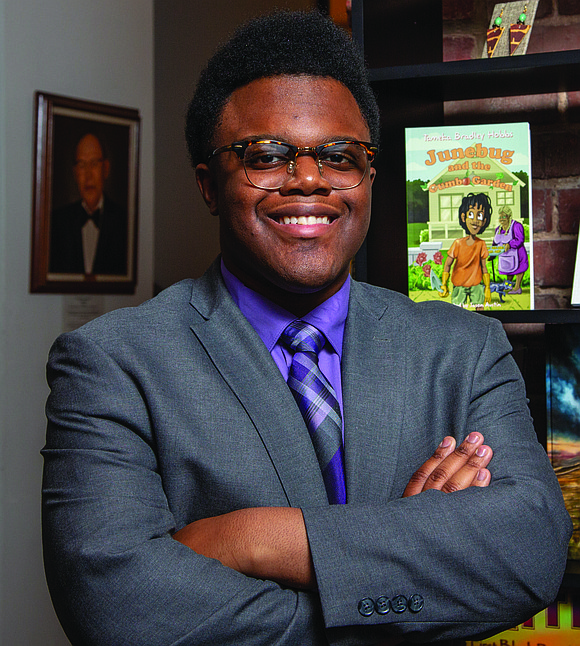 For 72 years, The Boys & Girls Clubs of America Youth of the Year program has honored the nation's most awe-inspiring young people and encouraged them to lead, succeed and inspire.
Zion Caliq Neverson joined the local Southside Boys & Girls Club on Bainbridge Street at age 10 when his mother could not pick him up after school from the Commonwealth Christian Academy.
"At first, I didn't like it because I didn't like meeting new people," Zion says. "I liked staying in my social box where I knew specific people I wanted to hang out with."
Zion confessed, with a little coaching from The Club's staff, he grew out of being a big introvert that people barely noticed to an extro*vert who now freely gives guidance and inspiration to his peers.
He has inspired so many that Zion is the 2019 Boys & Girls Clubs of Metro Richmond Youth of the Year.
Zion was selected from a field of seven exemplary young people recognized for their leadership, service and academic excellence at the Science Museum of Virginia on Feb. 27.
When the award was announced, Zion couldn't believe it and says, "I was in shock."
In an interview with the Free Press at The Club, he recalled his family's reaction. "My parents, Dorothy and Calvin Neverson, were proud of me and said, 'It was a job well done and I deserve it.' "
When Zion went up to the podium to accept the award, he didn't say anything and just stood there.
"I couldn't get a word out, and then I ran off stage," the Neversons' middle son explained, laughing with a little embarrassment.
But his shyness disappears as a leader of the Keystone Club, a teen service organization through the Boys & Girls Clubs dedicated to leadership and service. He participates in numerous community service projects and recently attended a leadership conference with his peers from around the nation.
At Commonwealth Christian Academy, Zion is a math tutor and is described as an excellent role model for younger students. In the community, he also is active in Awana, a Christian youth organization that hosts food drives, community carnivals and other outreach programs.
In 2016, the Boys & Girls Clubs gave Zion the opportunity to participate in the Mayor's Youth Academy for those ages 14 to 19, which is designed to develop Richmond's future leaders.
Zion has plans for the future and says, "I want to either go to VCU or ODU. Since I was a child I always wanted to go to VCU. On the other hand, ODU is right by the beach. I love the beach, so at ODU I can go to the beach whenever I have time."
His interest in sociology and child development stems from what he has been seeing on a daily basis — the effects adults and parents have on children.
"This is something we should take more seriously; what children see and experience affects them more when they get older. This is the storyline they carry throughout their lives. Children need consistent guidance and love," Zion says.