Personality: Christian P. Dundas
Spotlight on volunteer coordinator of Hoops for Health
4/9/2015, 12:04 p.m. | Updated on 4/10/2015, 5:59 p.m.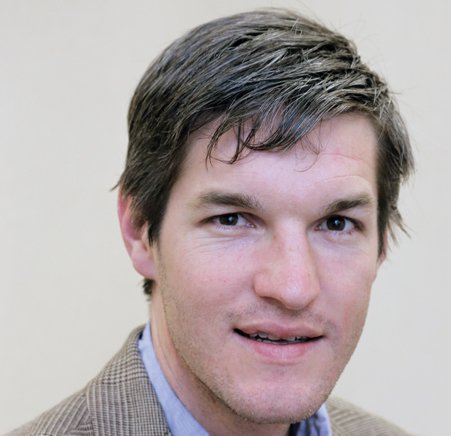 Christian P. Dundas says he came up with the idea for a 3-on-3 youth basketball tournament at the Salvation Army Boys & Girls Club in Church Hill three years ago when he was playing recreational basketball.
It was about the same time the NCAA Tournament, known as "March Madness," was underway. "It dawned on me … why not our own version of March Madness at the club?" Mr. Dundas recalls thinking. He suggested the tournament for sixth- through eighth-graders at the club at 3701 R St., where he serves on the advisory council.
Mr. Dundas says Dick Guthrie, also a member of the advisory council, suggested adding a community health festival to the tournament. Hugh Jones, the club's executive director, rubber-stamped the idea and asked Mr. Dundas to organize the first event.
The rest is history.
The third annual "Hoops for Health and Healthy Living Festival" is scheduled from 8 a.m. to 3 p.m. May 2, at the club. Youngsters can sign up for the basketball tournament at the club or online at www.SalvationArmyCentralVA.org or by emailing hoopsforhealth3on3@gmail.com.
More details on the festival: (804) 222-3122.
The festival's primary purpose, Mr. Dundas says, is "to have fun and change lives." It is a holistic effort to promote exercise, nutrition and positive relationships.
The program is funded largely through corporate sponsorships, Mr. Dundas notes.
The organizers of the healthy living portion of the community gathering say they were inspired to initiate the event in response to a 2013 report that found residents of the East End had a life expectancy of 20 years less than residents in other parts of the city.
More than 30 community organizations are expected to participate at the festival, along with vendors selling concessions.
Mr. Dundas' involvement as a volunteer with the basketball tournament is a natural fit.
He grew up playing basketball and good-naturedly recalls his playing days with the Division III Claremont McKenna College basketball team in Claremont, Calif., a little more than a decade ago. "All I could do is shoot," he says.
When Mr. Dundas relocated to Richmond in 2011 and moved to the West End, he began looking for volunteer opportunities in the community.
In 2013, he toured the Salvation Army Boys & Girls Club and says it was "love at first sight." He was "greeted like a member of the family," he said.
Here's a look at this week's Personality, Christian P. Dundas:
Birthdate and place: Oct. 7, in Buffalo, N.Y.
Current place of residence: Richmond's West End.
Alma mater: Bachelor's degree in economics, Claremont McKenna College.
Family: Wife, Genevieve Siegel-Hawley, assistant professor in the Virginia Commonwealth University School of Education, and daughter, Eleanora Rose Siegel-Dundas, 1.
Why I got involved with the Salvation Army Boys & Girls Club: The club does such great work in our community. My first encounter there was being challenged to a full court, one-on-one game by a third-grader. I won't embarass myself by sharing the outcome.
How I came up with idea of Hoops for Health: The Church Hill community is well aware of how great a place the club really is. One of our first objectives as an advisory council was to come up with ways to spread the work of the club and bring more people in who were unaware of the work we were doing. The club was doing many things but nothing directly targeting healthy lifestyles.