'Something in the Water'
By Nia Tariq | 5/3/2019, 6 a.m.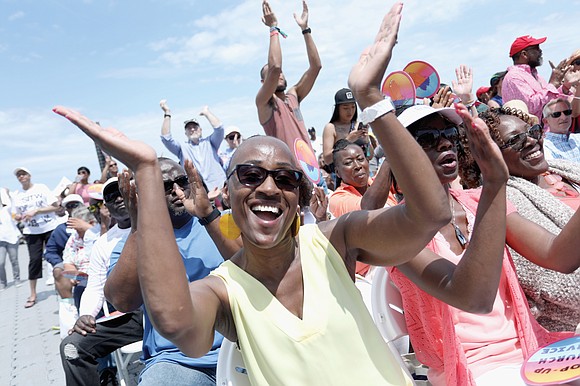 "Pharrell made sure that he didn't disappoint Virginia," Ms. Elliott said after her performance Saturday. Looking back on the failure and violence of Greekfest on Labor Day weekend 1989 — the last major event on the Virginia Beach oceanfront that catered to the African-American community — she and Diddy, a Howard University alumnus, lauded Mr. Williams' efforts in regaining the city's trust.
More recently, the last weekend of April, which is popularly known in the area as College Beach Weekend, had become a point of tension with local businesses and police because shootings, stabbings and fights have broken out among the large crowds of students. Turning the page this year, the tens of thousands of young people lining the streets for "Something in the Water" were welcomed by businesses, a safer night entertainment scene and a less intrusive police presence.
"To be able to attend the first ever 'Something in the Water' festival is an experience I will forever cherish," said Stormy Evans, a Californian who is stationed in Norfolk with the Navy. "Overall, Pharrell did an amazing thing for the seven cities (of Hampton Roads). And I bet whoever didn't want to go this year will be the first to buy tickets next year."
Festival organizers already have hinted at plans to make another splash next year. Based on the weekend's success, Mr. Williams has said he expects its return in 2020.