VSU women track and field competitors win top individual honors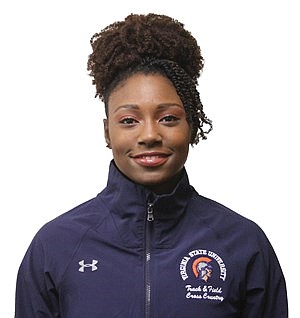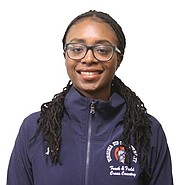 Virginia State University women earned top individual honors at the CIAA Track and Field Championships on May 4 and 5 in Bowie, Md.
Jeia Gilliam was named the Field Events Most Outstanding Performer, while Kyla Frank won the Track Events Most Outstanding Performer.
Gilliam, who is from Houston, won the shot put and discus throw and was second in the javelin throw. 
Frank, who is from Washington, won 1,500- and 3,000-meter runs, took third place in the 800 and ran a leg on the Trojans' 4x400 relay team that placed fifth.
VSU Coach Wilbert Johnson's women's team finished third overall, while the VSU men finished second in the team standings.
VSU's Allen Blair won the long jump and Brandon Slade captured the shot put.
Virginia Union University's Micah Kipruto was the men's champion in the 5,000 meter competition.
St. Augustine University was the men's team champion, while Winston-Salem State University took top team honors for the women.