In what unique way did your mother show you she loved you?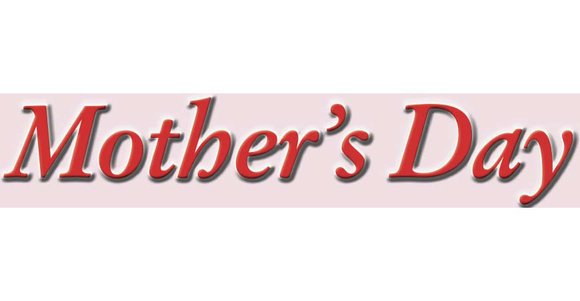 Interviews and photos by Ronald E. Carrington
Mother's Day is Sunday, May 12. It's a day for pampering mom with flowers and gifts and taking her to dinner to show her how much we love and appreciate her for all she has done for us.
Mothers often show their love for their children in unique ways, like leaving an encouraging note in your lunchbox on test day or fixing your favorite food on your birthday.
The Free Press asked people on the street: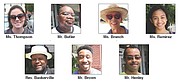 Casey Thompson, 20, The Fan, Virginia Commonwealth University student: My mom does everything for me. She says there isn't a single thing she can't do for me. She is there for me all of the time. On holidays she would go above and beyond with gifts, like the big Easter baskets that were completely personalized. Now she fills up boxes of teaching materials for me.
James Butler, 60, Henrico County, J. Sargeant Reynolds Community College student: My mother never gave up on me, no matter what. She was the angel God sent to watch over me and was always in my corner. She was a blessing in my life.
Carol Branch, 78, Church Hill, retiree: My mother was a fabulous cook and loved to bake. She loved to eat, especially sweets. After watching, I learned to eat to live and not live to eat. Through my mother, I learned to do that.
Serena Ramirez, 20, Northern Virginia, VCU student: My mother was a single mom and worked late nights so we could have everything she wanted us to have. My siblings and I appreciated that. She instilled in us to always work hard for what you want because that is fulfilling.
Rev. Carl J. Baskerville, 69, Washington Park, professional barber and hair stylist: My mother was a laundrywoman who worked at Fort Lee. She would make me feel good when I cleaned up the house for her, washed clothes and helped her with the kids. She made me feel special when she bought special foods I liked and prepared them for me.
Justin Brown, 21, Woodbridge, VCU student: My mother drove me to homecoming and prom every year when I was in high school. That was a big deal for me because I had a date for both events but no car. I was very appreciative of that.
Melvin Henley, 48, North Side, caretaker: My mother took care of me so I could get to this age. Now I'm taking care of her.