VSU's team virtually all new
Fred Jeter | 11/27/2019, 6 p.m.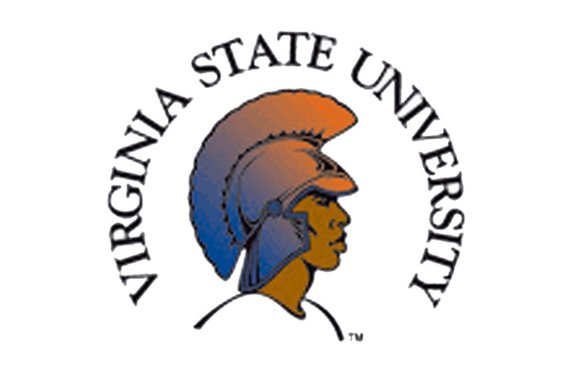 This has been something of a "meet-and-greet" basketball season at Virginia State University. With the top five scorers gone from last year's CIAA championship squad, name tags might be helpful in knowing the "rookies."
"Hi, I'm B.J.": Francis O'Bryant King "B.J." Fitzgerald (No. 11) is a 6-foot-6 Danville native who transferred to VSU after one season at Norfolk State University.
Fitzgerald ranks among the state's top high school scorers in recent memory. He totaled 2,150 points at Carlisle School in Martinsville and Danville's Westover Christian Academy.
He has flashed those same shooting skills wearing the VSU orange and blue. Through seven outings, he is second among Trojans in scoring, averaging 10.7 points per game.
"Hi, I'm Halil": Halil Parks (No. 4) played against VSU before becoming a Trojan. The 6-foot-3 guard from Arlington/Wakefield High played last season for Notre Dame College in Ohio.
Parks scored nine points against VSU in last year's NCAA playoffs.
Under VSU Coach Lonnie Blow, the junior is averaging 8.1 points per game and has been the squad's most accurate 3-point shooter (11- for-24).
"Hi, I'm Jarron": Jarron Santos (No. 5) is a 6-foot junior guard from East Providence High School in Rhode Island, where he earned second team All-State honors.
Santos comes to Ettrick following a stint at the Community College of Rhode Island, a two-year program.
While in high school, a particularly impressive YouTube video of Santos made its way around the internet titled "The Next Steph Curry."
As a Trojan, he has hit 10 of 29 3-pointers while averaging 5.3 points in 18.1 minutes per game.
"Hi, I'm Ryan": Ryan Jones (No. 1) didn't have to travel far to become a Trojan.
The 5-foot-11 guard was a standout during the past two seasons at the two-year Richard Bland College near Petersburg. Before that, he earned second team All-State honors at Smithfield High School.
"Hi, I'm Walter. Remember me?": After missing most of last season with a leg injury, Walter Williams (No. 12) is back as a senior.
A pre-season All-CIAA pick (despite the year layoff), the 6-foot-4 wing is working his way back into form, averaging 7.7 points in 17.8 minutes.
In 2015, Williams helped Henrico High School to the State 5A title. He was among Coach Blow's first, and most influential, recruits to VSU.
The Trojans are 4-3 overall and 1-0 in the CIAA following an 82-69 home victory over Claflin University last Saturday.
Despite the heavy losses to graduation, VSU was picked to win this year's CIAANorthern Division title in a vote of coaches and publicists.
Since 2015-16, the Trojans are 103-25 under Coach Blow, winning two CIAA tournament titles.
It just goes to show that while faces change, the Trojans are never strangers to the top of the standings.