International opera star Jessye Norman dies at 74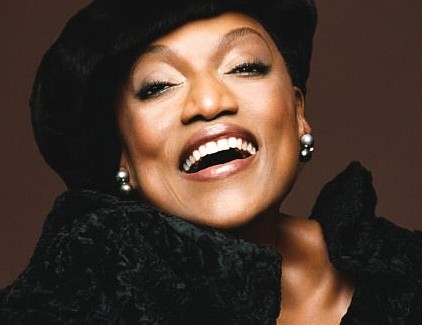 Jessye Norman, the renowned international opera star whose passionate soprano voice won her four Grammy Awards, the National Medal of Arts and the Kennedy Center Honor, has died, according to family spokesperson Gwendolyn Quinn.
She was 74.
Funeral arrangements were not complete at Free Press deadline. A statement released to The Associated Press on Monday said
Ms. Norman died at 7:54 a.m. from septic shock and multi-organ failure secondary to complications of a spinal cord injury she sustained in 2015. She died at Mount Sinai St. Luke's Hospital in New York, and was surrounded by loved ones.
"We are so proud of Jessye's musical achievements and the inspiration that she provided to audiences around the world that will continue to be a source of joy. We are equally proud of her humanitarian endeavors addressing matters such as hunger, homelessness, youth development, and arts and culture educa- tion," the family statement read.
Born Sept. 15, 1945, in Augusta, Ga., Ms. Norman grew up in a musical family and sang in church. She fell in love with opera after hearing a radio broadcast as a youngster and earned a scholarship to study music at Howard University. She later studied at the Peabody Conservatory in Baltimore and the University of Michigan.
Ms. Norman made her operatic debut in 1969 in Berlin in a production of "Tannhaeuser," eventually wowing audiences around the world on stages in Milan, London and New York thanks to her electrifying voice. The New York Times described her voice as "a grand mansion of sound."
Ms. Norman was a trailblazer as one of the few African-American singers to attain worldwide stardom in the opera world. She per- formed at the Metropolitan Opera in New York and La Scala in Milan, among others. She sang title roles in works such as "Carmen," "Aida" and more. She was not limited to opera or classical music, performing songs by Duke Ellington and others as well.
Officials at The Metropolitan Opera called her "one of the great sopranos of the past half-century."
"Starting with her Met debut as Cassandra in Berlioz's "Les Troyens" on Opening Night of the Met's centennial 1983-84 season, Ms. Norman sang more than 80 performances with the company, dazzling audiences with her beautiful tone, extraor- dinary power and musical sensitivity," Met officials said in a statement following her death.
Ms. Norman was revered in France, and was invited in 1989 to sing the French national anthem, "La Marseillaise," at the Place de la Concorde in Paris during a grand celebration of the 200 anniversary of the French Revolution.
At the time, French President François Mitterand bestowed upon her the Legion of Honor award, the highest civil and military honor in France.
In 2009, President Obama awarded her the National Medal of Arts.