City awarded $20,000 grant for new financial literacy program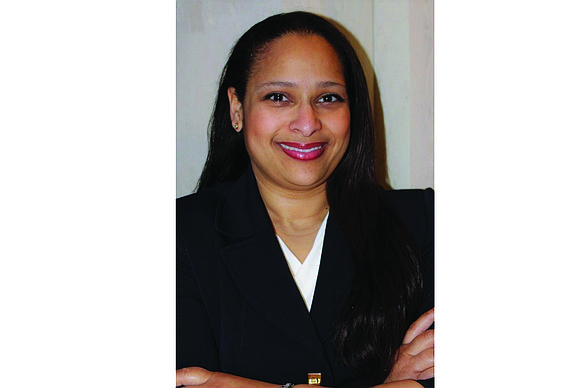 A national group plans to assist Richmond City Treasurer Nichole Richardson Armstead and City Hall in creating a center to provide professional one-on-one financial counseling to low- and moderate-income city residents, it was announced Wednesday.
According to the announcement, the Cities for Financial Empowerment Fund, selected Richmond as one of the cities to duplicate its model program to boost financial literacy now in planning or underway in 26 other localities.
The fund is to provide initial funding and technical support to enable Richmond to set up a financial empowerment center to offer the service at no charge.
Ms. Armstead, who was in New York to receiving training on the program, told the Free Press on Wednesday that the CFE Fund awarded the city a $20,000 grant.
Other details are still unknown, including when the program might launch and the amount of funding the city might need to provide. In a news release from her office announcing the award, Ms. Armstead stated, "It has been my commitment to provide financial literacy opportunities to our communities, and with free one-on-one financial counseling for low-income residents, we (will be) providing tangible resources to empower all residents of our city." Mayor Levar M. Stoney, in the news release, announced his support for the project that he stated would help Richmond's efforts "to build an equitable economy. This opportunity for one-on-one counseling will give residents the power to make informed choices."
Since her election in 2017, Ms. Richardson has created an advisory board to consider ways to increase financial literacy efforts.
She also held an inaugural financial literacy fair in April. According to the news release, Richmond has committed to setting up a model center where professional trained counselors would assist families to budget, pay down debt, increase savings and build credit.
According to the CFE Fund, the center also would integrate counseling in other areas, including housing, foreclosure preven- tion, workforce training, domestic violence and similar areas, to help eliminate other barriers.
The release states that the financial center model was initiated in New York in 2008 under Mayor Michael Bloomburg. With support from four national banks and Bloomburg Philanthropies, the CFE Fund has spread the idea and reports that existing centers have helped nearly 100,000 clients reduce their individual debt by $137 million and increase their savings.
Richmond was one of six communities the CFE Fund selected in the 2019 round in its continuing effort to expand the program.