Civil rights activist Theresa A. Walker, widow of Dr. Wyatt Tee Walker, to speak on Oct. 26 panel
10/18/2019, 6 a.m.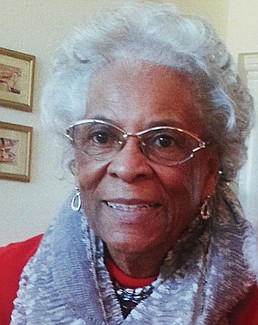 Theresa Ann Walker, a civil rights activist and widow of Dr. Wyatt Tee Walker who led the Southern Christian Leadership Conference and was chief of staff to Dr. Martin Luther King Jr., will be featured at a panel, "The Role of Women in the Civil Rights Movement: The Chesterfield and Petersburg Experience," at 7 p.m. Saturday, Oct. 26, at the Chesterfield County Central Library, 7051 Lucy Corr Blvd.
The event, sponsored by the Friends of Chesterfield County Public Library, will focus on how women played an unsung role for social justice and how their historical work relates to current issues.
Other panelists include University of Richmond professor Dr. Corey D.B. Walker, who collaborates with campus and community partners on research, teaching, and public programming on UR's recently acquired collection of Dr. Walker's papers; researcher and author Elvatrice Belsches; artist Joel Howard; and public historian Dr. Carmen F. Foster, moderator.
A reception will be held at 6 p.m. The cost is $10, which will benefit the Friends of Chesterfield County Public Library,
Registration is required for both events at chooseccpl@chesterfield.gov or (804) 717-6696.