Henrico commonwealth's attorney's race hit with allegation of special treatment
The case of John J. Trak, who has been convicted of two felony drug possession charges and two other felonies since 2011, is roiling the election contest for Henrico County commonwealth's attorney as the Nov. 5 election approaches.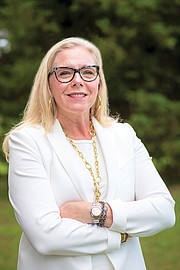 The Democratic incumbent, Shannon Taylor, who is seeking her third term as commonwealth's attorney, is battling the perception that she gave special treatment to Mr. Trak, who donated a total of $1,500 to her campaign earlier this year while her office was prosecuting him on two new felony drug possession charges stemming from his arrest in August 2018.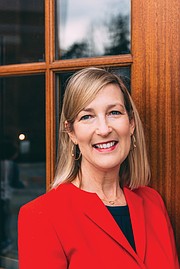 While Ms. Taylor confirmed the donations to the Free Press and stated that her campaign returned Mr. Trak's money after she became aware of the conflict, the role of Ms. Taylor's office in the Trak case has gained attention ahead of the election after a special prosecutor declined to go forward and dropped the charges in Henrico General District Court.
Ms. Taylor's Republican challenger, C. (for Catherine) Owen Inge Conway, a former prosecutor in the Henrico Commonwealth's Attorney's
Office and a defense attorney for seven years, alleges that Mr. Trak was treated differently than others with felony drug convictions who are re-arrested for possession of illegal drugs.
She considers the handling of the Trak case an "unethical and improper" action on the part of her opponent.
Ms. Taylor rejected that characterization and insisted that "nobody receives special treatment in my office" in an Oct. 23 email to the Free Press.
Ms. Taylor stated she wasn't aware that Mr. Trak, who had made three separate donations to her campaign in February, May and June, was the same person her office was prosecuting until just days before he was slated for a hearing in Henrico General District Court on July 23. An assistant commonwealth's attorney handled the case.
Mr. Trak had been to court three times since his August 2018 arrest, court records show, but the case was continued each time as Mr. Trak went through recovery.
Ms. Taylor became aware of the connection when Mr. Trak, then with the McShin Foundation's recovery program, was invited to the Henrico Commonwealth's Attorney's Office a few days prior to the hearing to talk about the program to the attorneys and other staff and was recognized by the assistant commonwealth's attorney handling his case, the Free Press has been told by multiple sources.
In a follow-up email on Monday, Ms. Taylor indicated that she does not run donors' names through a database to determine if they might be facing charges and is unaware of any commonwealth's attorney candidate who does.
"Our system here in Virginia is built on transparency," Ms. Taylor stated. "Voters can look at the contributions and then my actions or that of any candidate and draw their own conclusions."
But Ms. Conway takes issue with that view.
"As a politician, Ms. Taylor needs to know from whom she is accepting money and if her donors have charges pending in her office," Ms. Conway stated. "The public needs to know the county's elected prosecutor is not taking money from people seeking breaks on their charges."