New Coliseum project 'almost certainly a mistake'
Columnists
9/13/2019, 6 a.m.
The Navy Hill development project proposes to spend $350 million in public money to build a massive 17,500-seat regional arena in Richmond's small and valuable Downtown. The arena, paid for only by the City of Richmond, will short-circuit all other city capital projects — most notably schools and housing — for at least a decade.
The arena is almost certainly a mistake.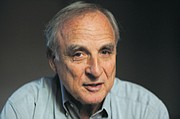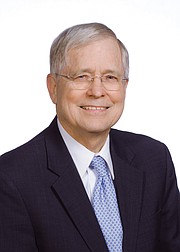 Theproblem began with the process. The manner in which the plan was developed runs counter to what today constitutes good planning. Corporate planning shrouded in secrecy and then sprung on citizens was "the Richmond way" for decades. That explains why the real Navy Hill — a largely, African-American community that sat to the east of Jackson Ward and whose schools rivaled some of the best white schools in the region — was destroyed by highways and one redevelopment project after another.
Ironically, City Hall, the center of local democracy, was built at the expense of Navy Hill. Then there was the construction of the Federal Building, the Coliseum, J. Sargeant Reynolds Community College, the Greater Richmond Convention Center, the expansion of the Virginia Commonwealth University- Medical College of Virginia Hospital and Health Sciences buildings and, lest we forget, parking lots.
The arena project is an idea whose time is long past. Our present Coliseum, opened in 1971, failed to encourage effective Downtown development. The same pattern of failure was reproduced nationally. That's why no comparable city has placed a big arena in its downtown grid in the last 20 years.
Other medium-sized cities have chosen to erect their arenas on large tracts adjacent to interstate highways, often with significant surrounding space for parking. (See aerial photos of all of the cities listed as comparable to Richmond by the Navy Hill Consultants.) No city this size expects to see daily normal residential, retailer office life immediately adjacent to a massive arena and its parking decks.
Three arenas of comparable size — Madison Square Garden, Washington's Capital One Arena and the Barclays Center in Brooklyn, N.Y. — have been fit tightly into downtown street grids. But they are built in extensive, dense downtown areas on top of high-capacity subway train systems that can deliver as many as 10,000 patrons to the site in an hour. A fourth, the Spectrum Center in Charlotte, N.C., is financially supported by two major league teams and is surrounded by a sea of parking lots.
The Navy Hill arena would be paid for under a procedure called Tax Increment Financing, or TIF. Under this plan, about 80 blocks of highly developed city land —representing about 10 percent of the city's tax base — would be separated out from the rest of the city tax system. Taxes on all new development projects and growth in property value, and most of the other city taxes collected in this separated territory, would be legally reserved for the arena project until the $350 million in bonds, plus up to $210 million in interest, are paid off.
When and if tax revenues exceed bond payments, some of this city money will be available for city expenditures. Until then, the Navy Hill TIF financing will both limit the city's capital improvement program and sequester tax money that normally would pay for the city's ongoing expenses.