Les Hunter, who helped change the face of NCAA basketball, dies at 77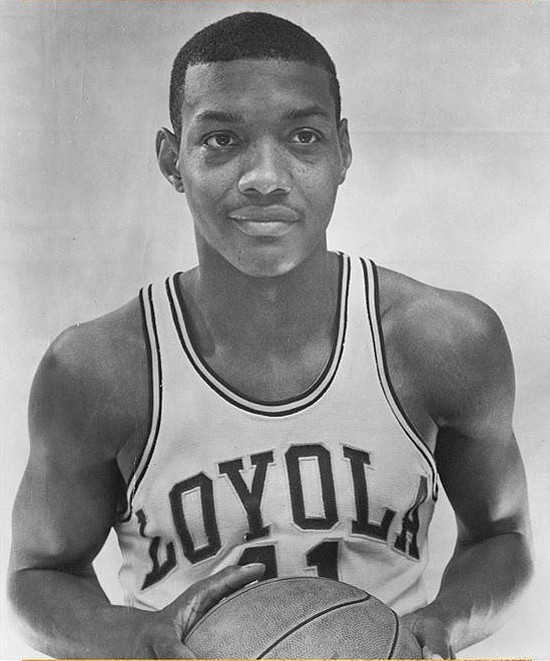 Les Hunter, famous for his role in the "Game of Change," died Friday, March 27, 2020, near his home in Chicago. Mr. Hunter was 77.
At 6-foot-7, Mr.Hunter was a shining star on the barrier-breaking 1963 Loyola University of Chicago basketball squad that won the NCAA title.
The Ramblers started four African-American players, including Mr.Hunter and All-American Jerry Harkness, during a time when many schools still had not integrated.
This came to a head on March 15, 1963, when the Ramblers were set to face all-white Mississippi State University in the second round of the NCAA Mideast Regional in East Lansing, Mich.
At the time, the state of Mississippi had a strict rule forbidding its state-supported, majority-white schools from playing integrated teams.
Mississippi State defied that rule and the game went on. Thus, the name the "Game of Change."
NCAA basketball would never be the same again.
The Ramblers, with Mr. Hunter in the lead role under the baskets, defeated Mississippi State 61-51. Loyola went on to beat the University of Cincinnati 60-58 in overtime to win the NCAA title in Louisville, Ky.
Cincinnati started three black players in that final game. It was the first time in NCAA annals that African-American players were in the majority in the championship match.
Mr. Hunter averaged 17 points and 12 rebounds as a junior in 1963, and 21 points and 15 rebounds as a senior in 1964. He finished his career with 1,472 points and 1,017 rebounds in three seasons. Freshmen were not eligible at the time.
During Mr. Hunter's three seasons on the varsity team, Loyola went 74-12.
Mr. Hunter, nicknamed "Big Game," grew up in Nashville, Tenn., starring at Pearl High School.
Following his career at Loyola, he was a second round NBA draft pick by the Detroit Pistons. He went on to play with five different pro teams in six seasons in the NBA and ABA.