Richmond School Board approves grading policy during shutdown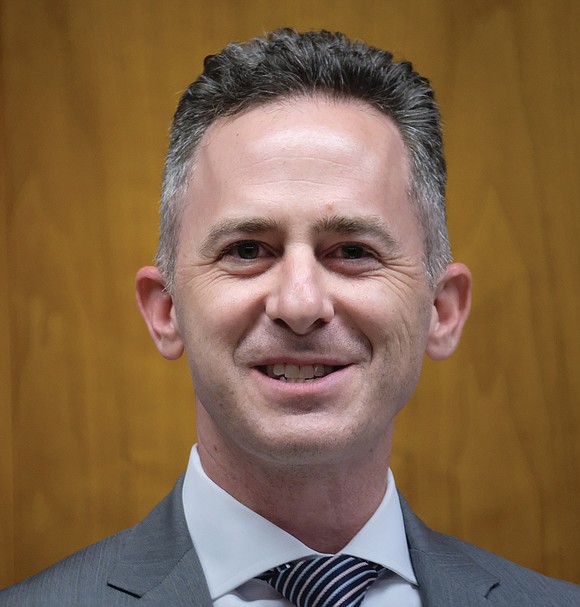 The Richmond School Board approved a plan Monday night to calculate students' final grades that will hold students harmless during the coronavirus shutdown.
During a meeting streamed on Facebook Live, the board embraced a plan offered by Superintendent Jason Kamras' administration that would give no letter grades to high school and middle school students, but offer "exempt" or "50 percent" for classes taken, while elementary school students would be given marks of "successful" or "needs improvement" in their classes.
The change comes in the wake of Gov. Ralph S. Northam closing schools statewide for the remainder of the academic year to prevent the spread of COVID-19.
The grading policy impacts RPS' third grading period, which was two-thirds complete when the shutdown occurred, and final grades.
In developing the policy, the RPS administration conferred with teachers and principals, students and families, Richmond Education Association President Katina Harris and officials in other area public school systems.
"We had two goals in developing this policy – to do no harm to our kids because this closure is not their fault, and to try and make this as simple and as clear as possible because this is a very confusing time for our students," Mr. Kamras said.
The policy requires teachers to submit all grades by May 8 in order for the information to be entered into the RPS computer system.
For elementary schools, teachers are to apply an "S" for "successful" for students with passing grades in a particular subject as of March 13. Students who didn't have a passing grade in the subject as of March 13 are to receive an "N" for "needs improvement." No final grades will be given for the year for elementary students.
Middle and high school students will receive an "E" for "exempt" for any missing assignments to not cause harm to students unable to do make-up work for a variety of reasons. For any assignment graded with an "F," students are to receive a score of "50 percent," so as not to depress student grades during this time. Final grades will be calculated as the average of three marking periods, with each making up 33 percent of the final grade.
Students' GPAs, which the school system is still working to determine, will be based on work students had done up to the shutdown, officials said.
This process, Mr. Kamras said, is to help students because what happened was out of their control.
All high school courses have a mandatory and ungraded learn- ing module that students must finish by June 10 to earn credit for the course. Seniors who were on track to graduate, but were failing a course, also will need to complete the modules to receive credit and graduate on time, officials said.
"Seniors that would be attending summer school or coming back a fifth year have the opportunity to take advantage of the Virginia Department of Education waivers by completing ad- ditional course work at senior sessions kicking off in late April and running through July," said Dr. Tracy Epp, RPS' chief academic officer.
Asked about whether tutoring programs are continuing for RPS students, Dr. Epp said, "When the crisis began, the tutoring organizations that have worked with us for a long time reached out to the district and said they will continue to provide services to RPS students. The cost for these services, some online, will not exceed the present budget allocation."
Dr. Epp also indicated that RPS will start distributing laptop computers to students and families that completed the needs survey by the end of the week at the earliest after devices are configured for student use.