Oprah to keynote #Graduation 2020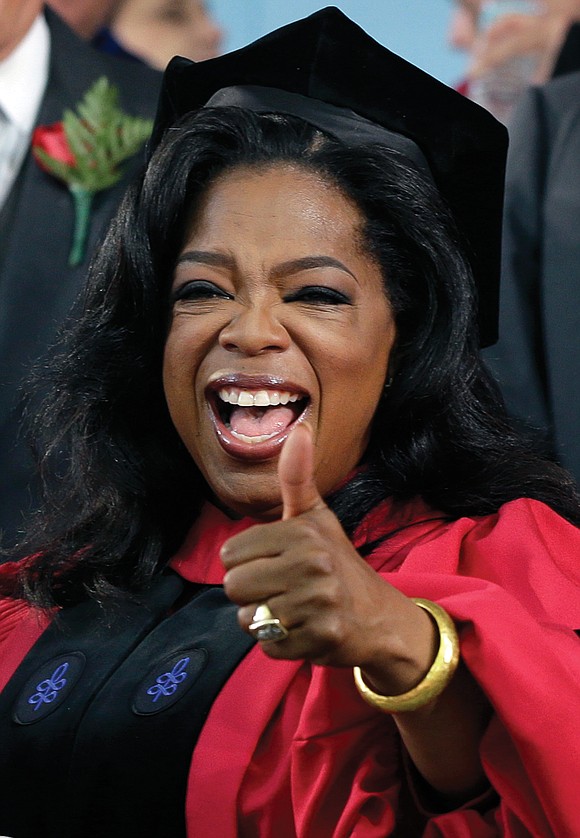 Just when high school and college seniors across the country were starting to think all was lost for their graduation ceremonies canceled because of the coronavirus pandemic, one of the richest and most influential women in the nation comes to the rescue: Oprah Winfrey.
The 66-year-old media tycoon and global philanthropist is joining with Facebook and Instagram to give the Class of 2020 a star-studded, multi-hour graduation event beginning 2 p.m. Friday, May 15, with Ms. Winfrey delivering the commencement address.
Called #Graduation2020: Facebook and Instagram Celebrate the Class of 2020, it may not be the pomp and circumstance students in the Class of 2020 were expecting, but the sparkling details released Tuesday by organizers make it sound bigger and better.
Ms. Winfrey, who is known for her parties — everything from her ritzy "Legends Ball" to her luxurious garden, birthday and pajama parties — will be bringing some of her friends who also will offer words of wisdom and inspiration to the Class of 2020. Among them will be champion gymnast Simone Biles, comedian-actress Awkwafina and actress Jennifer Garner. Miley Cyrus and Lil Nas X will perform.
More special guests also are expected.
"As students head toward graduation, it's not the day they might have imagined — no processions, no diploma handoffs, no parties," Marne Levine, Facebook's vice president of global partnerships, business and corporate development, wrote in a blog post announcing the event. "But graduating is a tremendous achievement, and worth pausing to celebrate even in these circumstances."
The #Graduation2020 event will be broadcast on Facebook Watch, with some segments posted to the @instagram account on Instagram, along with the social media accounts of the contributors, according to the announcement.
Before then, the platforms also will roll out graduation-themed stickers, filters and effects, along with ways families and friends can host private virtual celebrations using the new Facebook Rooms feature.