Martha Norris Gilbert, who led the former Virginia Department for Children, dies at 82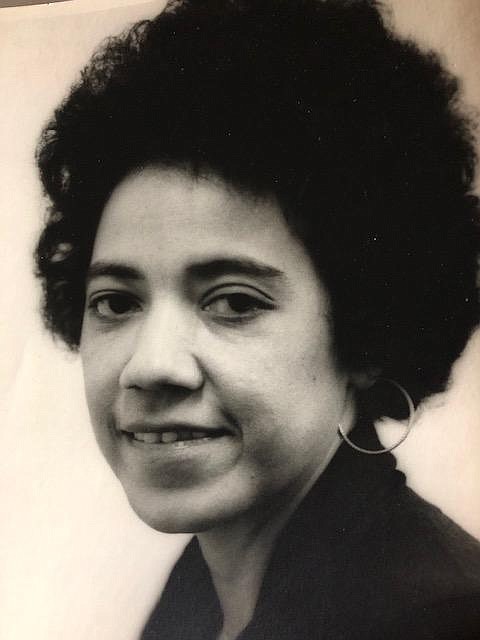 Martha Norris Gilbert, who led the first Virginia agency that focused on children and was involved in expanding pre-school programming in public school divisions across the state, has died.
As she once put it, "Every child born in America should have an even start, which includes a family, a home, clothes to wear, food to eat and the opportunity for optimal development."
Mrs. Gilbert, who also mentored cancer patients during her own 20-year battle with the disease, died on Tuesday, Dec. 1, 2020. She was 82.
"My sister had two roles in life," said her brother, Dr. James E.C. Norris, a plastic surgeon in New York. "She was a fierce advocate for children and an adviser to cancer survivors. She excelled in both."
Her life was celebrated Tuesday, Dec. 8, at a graveside service at Calvary Baptist Church Cemetery in Kilmarnock, where she grew up.
Mrs. Gilbert was the daughter of Theresita and Dr. Morgan E. Norris, the first Black physician to practice in the Northern Neck and founder of an elementary school for Black children that she attended.
A graduate of Hampton University who was voted Miss Hampton during her senior year, Mrs. Gilbert was recruited in 1982 to direct the new Virginia Department for Children that Gov. Charles S. Robb created.
Mrs. Gilbert had experience in the field of early childhood education in New York. Beginning in 1958, she spent 11 years teaching pre-school children, first at the Dalton School and then at the Manhattan Country School, on whose board she later served.
Mrs. Gilbert then became an instructor at the City University of New York's Teachers Resource Center and then served as educational director of the Children's Art Carnival in Harlem.
Under her leadership, the Virginia Department for Children focused on everything from maternal health and day care to teen runaways, teen pregnancy, child safety and juvenile
justice issues before it was merged into the state Department of Social Services in 1991.
Mrs.Gilbert then moved on the Virginia Department of Education, where she led efforts to expand state-supported pre-school services in local school divisions that had long relied on the federal Head Start program.
A friend, Gayle Turner, described her as a "gentle force" in early childhood education.
Mrs. Gilbert left in 1996 to serve as director of special projects and personnel for Powhatan County.
Since being diagnosed with lung cancer in 2000, she had served as an early childhood education consultant. She also became involved in helping other cancer survivors with advice and encouragement.
Mrs. Gilbert was a former member of the state Juvenile Delinquency Prevention Commission and served on the National Committee to Prevent Child Abuse.
She was a member of Delta Sigma Theta Sorority, the James River Valley Chapter of The Links and The Bon Tons.
Mrs. Gilbert was predeceased by her husband of 30 years, Robert "Bobby" Gilbert.
In addition to her brother, Mrs. Gilbert is survived by her stepdaughter, Dina Gilbert of Charlotte, N.C., and other relatives and friends.