4 TJ playes named to All-State football team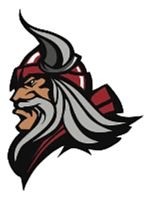 Honors continue to roll in for the highly successful Thomas Jefferson High School football squad.
Four members of the Vikings team have been named to the Virginia 2A All-State team. They are wide receiver Jaylen Jones, linebacker Shamar Gra- ham, defensive back Jacobi Harrison and defensive lineman Zion Dean.
Under Coach P.J. Adams, the Vikings posted an 11-3 record, with playoff wins over Brunswick, Greensville and King William high schools. The Vikings were eliminated by Stuarts Draft High School of Augusta County in the state semifinals.
It was arguably the best season by a Richmond Public Schools team since Huguenot High School lost to E.C. Glass High School of Lynchburg in the 1988 Group AAA/Division 5 championship game.