Longtime area photographer Waverly L. Williams Sr. succumbs at 76
2/14/2020, 6 a.m.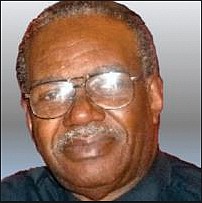 Have camera, will travel.
That was the motto of photographer Waverly Lee Williams Sr., who was always on the go to capture images of people, places and events, mostly in the Richmond area.
Mr. Williams was a long-time photographer for Richmond's African-American newspapers, most notably The Richmond Voice, and for a time took photographs of students in Richmond Public Schools for yearbooks and families.
"He was a straight-forward person who made friends everywhere he went," said his daughter, Felicia A. Freeman, who lives in Raleigh, N.C. "He had a wonderful sense of humor and the kind of personality that just drew people to him."
Mr. Williams, who was in the process of moving back the Petersburg area from Raleigh, N.C., to be closer to family and the places where he grew up, died Monday, Feb. 3, 2020, after being struck by his van in an incident being investigated by the Henrico County Police. He was 76.
Family and friends celebrated his life during a service Monday, Feb. 10, at First Baptist Church of Petersburg. He was buried in the Virginia Veterans Cemetery in Amelia.
Born during World War II, Mr. Williams graduated from high school in Chesterfield County and served in the Army for three years during the early 1960s, though he did not go overseas, his family said.
After leaving the military, he started working as a park police officer in Richmond where he and his first wife, Ann Marie Williams, made their home, his family said.
Looking for something better, he began teaching himself to take photos and to develop the film, Ms.Williams said. He got the idea when the couple went to local clubs and saw others earning money taking photos. He realized that he might be able to create his own business, Ms. Williams said.
"He always had a passion for photography," she said.
He opened Williams Photography Studio and joined numerous organizations in a bid to gain clients. "He just put himself out there and began getting work," she said.
His most steady client proved to be the Improved Benevolent and Protective Order of Elks of the World, the African-American fraternal order. He photographed state and local Elks events and programs and frequently traveled outside of Virginia to serve other Elks lodges.
He also provided photography services for other organizations, including area chapters of the International Association of Ministers' Wives and Ministers' Widows, the Prince Hall Masons and the Richmond Branch NAACP.
Mr. Williams also was a familiar face during the era of the Gold Bowl, an annual college football game between Virginia Union University and a rival HBCU that drew thousands to the VUU campus for more than 30 years before VUU stopped hosting the benefit event in 2008.
Mr. Williams moved his studio four times since opening in the early 1970s, most recently to Raleigh. But "he never stopped taking photos," Ms. Freeman said. "That was his life."
He was a member of the former Elks' Greater Capitol City Lodge No. 11, the Astoria Beneficial Club and the American Legion.
Mr. Williams is survived by his daughter, Mrs. Freeman; two sons, Ron- ald E. Williams of Raleigh, N.C., and Waverly L. Williams Jr. of Miami; three half-siblings, Dorothy Carr, Margaret Gilliam and William Williams Jr., all of Dinwiddie County; seven grandchildren; and 11 great-grandchildren.