Richmond Police fine-tuning new crime data system to help public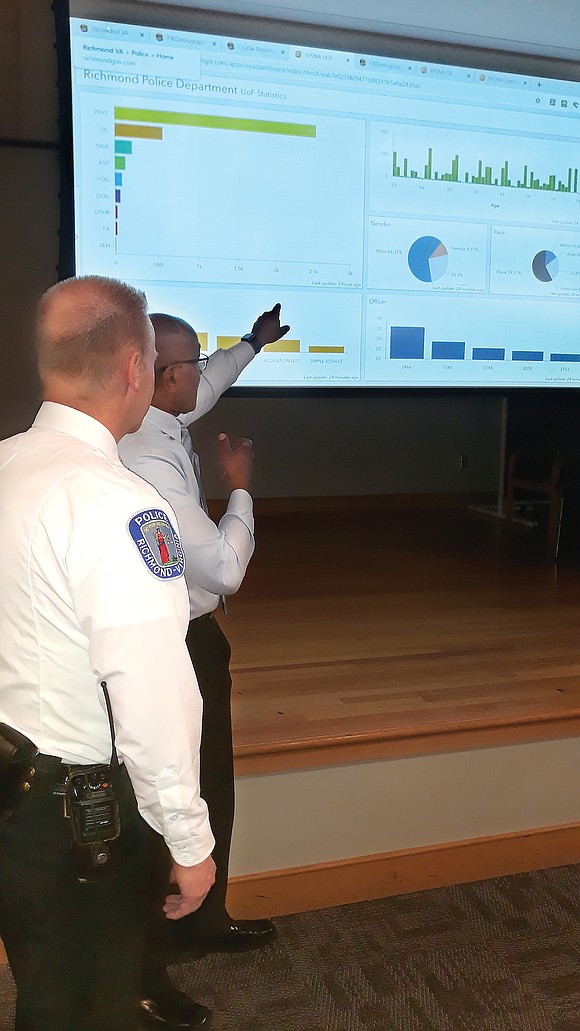 RTAP pressed for the release of more information about police interactions with citizens, and Chief Durham promised to do so after a new records management system was developed.
Chief Smith, who took over the department in January 2019, authorized the first public release of officers' field interview reports, or FIRs, that result from contacts with the public. Monthly reports on complaints involving officers also are posted.
RTAP and Dr. Liz Coston, a sociology instructor at Virginia Commonwealth University who works with the group, created a report from the FIR data that confirmed that African-Americans in Richmond received the most attention from police.
However, Chief Smith also used the data to rebut the view that racial bias was a motivation.
"When we mapped the data, it showed our officers are focusing on areas of the city where crime is occurring," he said.
He said that became clearer when crime maps were overlaid with the FIR reports. Mr. Redding said that process will be simpler with the new system. The results offered "no indication that officers are targeting neighborhoods or individuals based on race or ethnicity," Chief Smith said.
Chief Smith said residents will find the new system "much easier to use and more in tune with our philosophy of community policing — focusing on officer-citizen interactions. It will allow anyone to access and analyze unclassified data."