In deep: IRS filings show Dominion Energy committed $20M over 20 years for naming rights for a new Coliseum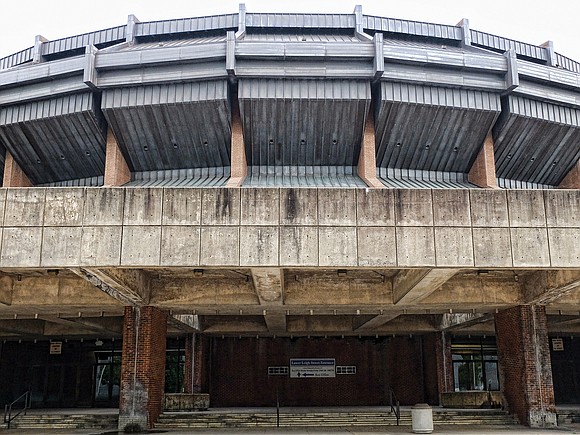 He stated the documents also show that Navy Hill told the IRS that it had "zero revenue" as of Nov. 28, 2018, even though a previously released financial report from Navy Hill to the IRS showed that Dominion and Union Bank, predecessor of Atlantic Union Bank, jointly contributed $3.5 million prior to June 30, 2018.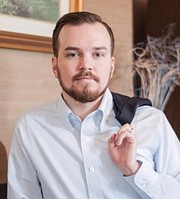 One reason that the Navy Hill proposal may be falling flat with the public is that the sales pitch is largely unchanged from 50 years ago when City Council was pitched to approve the original Coliseum, which was shut down in January 2019.
Justin Griffin, a Richmond attorney who created the NoColiseum.com website, noted in a Facebook post on New Year's Day that "the same exact talking points and promises were made in (1967) when the current Coliseum was proposed."
He posted quotes and promises from the City Council and a citizen's commission at the time and from the financial documents used to justify the development.
One example from 1967: "The construction of the Coliseum will be a powerful influence on the overall revitalization of the downtown that city policy has been aiming at."
Another example: "The Coliseum will give employment to people in all walks of life. ... It will have advantages for all citizens regardless of what economic status they may be in."
The unrealized promises included assurances that the Coliseum would help Richmond become one of the South's leading basketball cities, bring in additional revenue to the city, stimulate night life and additional Downtown growth and development and attract more visitors and conventions. None of those promises came true.
Mr. Griffin also quoted the opposition at the time to the Coliseum from the Richmond Taxpayers Association: "We are extremely concerned that a large outlay for a luxury project might undermine the ability of the city to provide quality education."
He also quoted the words of then-City Council member Robert C. Throckmorton, who objected to the investment and predicted the Coliseum "will be a total flop."
Have your say
Want to express your thoughts about the Coliseum replacement and Downtown redevelopment plan?
Richmond City Council is holding a series of public hearings on the proposed Navy Hill project.
The schedule:
Thursday, Jan. 9, 6 p.m., Pine Camp Cultural Arts and Community Center, 4901 Old Brook Road
Tuesday, Jan. 14, 6 p.m., Southside Community Services Center, 4100 Hull Street Road
Wednesday, Jan. 15, 6 p.m., Martin Luther King Jr. Middle School, 1000 Mosby St.
Thursday, Jan. 16, 6 p.m., Richmond City Council Chambers, 2nd floor Richmond City Hall, 900 E. Broad St.
Details or questions: Contact Richmond City Clerk Candice D. Reid, (804) 646-7955 or candice.reid@rich....