Howard E. Fitts Sr., former president of Robinson-Harris & Co., dies at 95
1/24/2020, 6 a.m.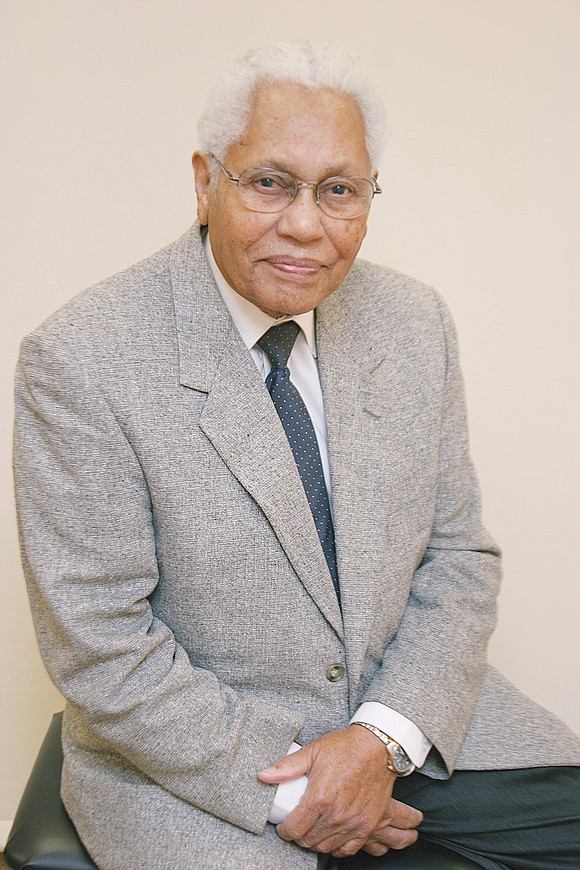 For more than 40 years, Howard E. Fitts Sr. was a key figure in buying and selling property in Richmond.
As president of Robinson-Harris & Co., he led the oldest and one of the largest African-American-owned real estate companies in the Richmond area.
Mr. Fitts' role in business is being remembered following his death Thursday, Jan. 9, 2020. He was 95.
Family and friends celebrated his life at a service Jan. 15 at Scott's Funeral Home Chapel in North Side.
A native of Henderson, N.C., Mr. Fitts served in the Navy during World War II. He came to Richmond to work at the Defense General Supply Center after graduating from Howard University.
Seeking more independence, he earned his real estate license and left the military supply complex at Bellwood after 20 years to join Matthew J. Robinson Realty.
After learning the business, he started his own company, Fitts Realty in 1974. He later joined J. Reginald Harris from whom he bought the venerable real estate company that dates to 1914 and lists businesswoman Maggie L. Walker, tap dancer Bill "Bojangles" Robinson and newspaper editor John Mitchell Jr. among its clients.
Mr. Fitts remained active with Robinson-Harris until he was 90, although he earlier sold the business to A. Terry Crawley, who, before his 2018 death, sold it to United Real Estate Richmond, which continues to operate it under the Robinson-Harris banner.
Outside of real estate, Mr. Fitts was a mason at Mocha Temple No. 7 and active in First United Presbyterian Church in North Side, where he served as a deacon and treasurer.
He also served for years on the boards of the Heart of Virginia Boy Scouts Council and the Metropolitan Business League.
He served briefly on the board of the Richmond Association of Realtors and was involved in planning and purchasing for Richmond Community Hospital before its sale to Bon Secours, his family said.
Mr. Fitts played the trumpet and was an avid amateur photographer.
Survivors include his wife of 68 years, Willie G. Fitts; a son, Howard E. Fitts Jr.; three daughters, Sandra F. Grooms, Deborah A. Pope and Precious L. Turner; nine grandchildren; and 10 great-grandchildren.