Dr. Oliver W. 'Duke' Hill Jr., retired VSU professor, administrator and researcher, dies at 70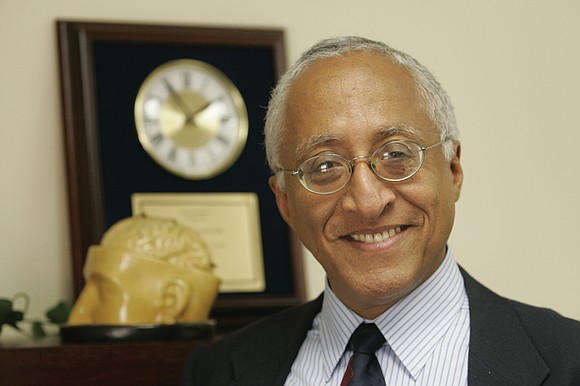 As a young teen, Dr. Hill was among the students who desegregated Chandler Junior High in North Side.
Despite his father's hopes he would become a lawyer, Dr. Hill found his niche in the study of the mind. After finishing John Marshall High School, he went on to earn his undergraduate degree in psychology from Howard University and later earned master's and doctoral degrees from the University of Michigan.
But the most significant education he received came when he took a trip to India to spend time studying and learning transcendental meditation with Maharishi Mahesh Yogi, who taught the art of avoiding distracting thoughts and gaining a state of relaxed awareness.
His education in meditation influenced his work as a professor.
"He focused on mindfulness and cognition," Dr. Boyd said. "He believed with the right encouragement, students could develop a belief in their ability that would enable their brains to change to understand math concepts."
Respected both personally and professionally, Dr. Hill was a "light spirit," Dr. Boyd said. As department chair, he would "make time for meetings with colleagues to reflect on the goodness of the world and reaffirm the power of self."
His son, Jamaa Bickley-King, a political data analyst and founder, president and chairman of the influential political organizing group New Virginia Majority, said Dr. Hill "always kept his cool. I can only remember two times in my life when I saw him get upset."
"He was always willing to talk with anyone," his son continued. "He volunteered at the jails to help people there learn meditation to deal with their anger issues. And I can remember him speaking with young men who were looking for some direction in their lives and needed someone to talk with."
In addition to his son, Dr. Hill is survived by his wife of 39 years, Dr. Renee B. Hill, a retired VSU philosophy professor; two daughters, Jananda Hill and Maia H. King; and three grandchildren.