How Jesus became white – and why it's time to cancel that
Emily McFarlan Miller/Religion News Service | 7/16/2020, 6 p.m.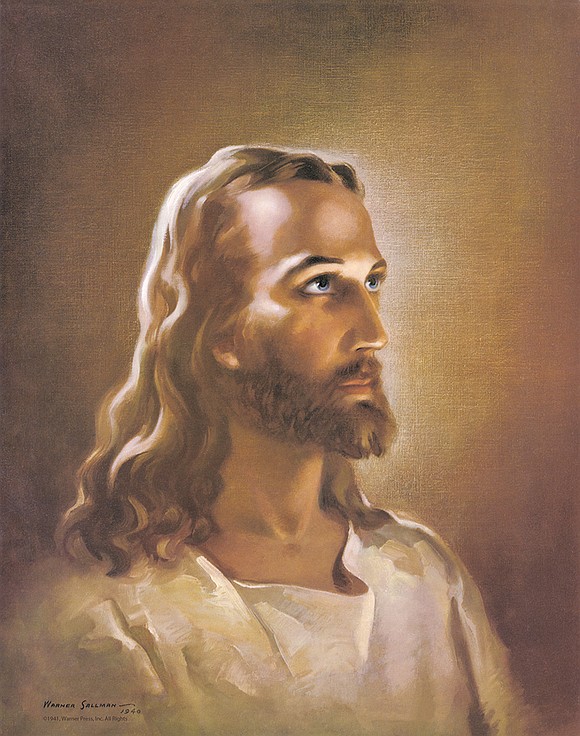 The image quickly spread, printed on prayer cards and circulated by organizations, missionaries and a wide range of churches — Catholic and Protestant, evangelical and mainline, white and Black.
Copies accompanied soldiers into battle during World War II, handed out by the Salvation Army and YMCA through the USO. Millions of cards produced in a project called "Christ in Every Purse" that was endorsed by then-President Dwight Eisenhower and Trump family pastor Norman Vincent Peale were distributed all around the world.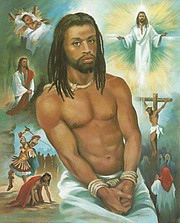 The image appeared on pencils, bookmarks, lamps and clocks and was hung in courtrooms, police stations, libraries and schools. It became what scholar David Morgan has heard called a "photograph of Jesus."
Along the way, Mr. Sallman's image crowded out other depictions of Jesus.
Dr. Anderson said that it has been common for people to depict Jesus as a member of their culture or their ethnic group.
"If a person thinks that's the only possible representation of Jesus, then that's where the problem starts," he said.
Dr. Morgan, professor of religious studies at Duke University, agrees. Some of the earliest images of Jesus showed him "with very dark skin and possibly African," he said.
Mr. Sallman wasn't the first to depict Jesus as white, Dr. Morgan said. The Chicagoan was inspired by a long tradition of European artists, most notably Frenchman Leon-Augustin Lhermitte.
But against the backdrop of U.S. history, of European Christians colonizing indigenous lands with the blessing of the Doctrine of Discovery and enslaving African people, Dr. Morgan said, a universal image of a white Jesus became problematic.
"You simply can't ignore very Nordic Jesus," he said.
The backlash to Mr. Sallman's work began during the Civil Rights Movement, when his depiction of a Scandinavian savior was criticized for enshrining the image of a white Jesus for generations of Americans.
That criticism has been renewed recently amid the current national reckoning over racism sparked by the death of George Floyd, a Black man killed May 25 by Minneapolis police.
In recent days, activist Shaun King called for statues depicting Jesus as European to come down alongside Confederate monuments, calling the depiction a "form of white supremacy."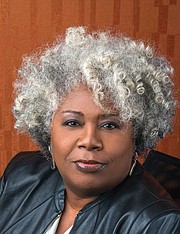 Hugo- and Nebula Award-winning science fiction author Nnedi Okorafor echoed that sentiment on Twitter.
"Yes, 'blond blue-eyed jesus' IS a form of white supremacy," she tweeted.
Dr. Anthea Butler, associate professor of religious studies and Africana studies at the University of Pennsylvania, also has warned of the damaging impact of depictions of white Jesus.
"Every time you see white Jesus, you see white supremacy," she said recently on the Religion News Service video series "Becoming Less Racist: Lighting the Path to Anti-Racism."
Mr. Sallman's Jesus was "the Jesus you saw in all the Black Baptist churches," Dr. Butler told RNS in a follow-up interview.
But Mr. Sallman's Jesus did not look like Black Christians, according to the scholar.
Instead, she said, Jesus looked "like the people who were beating you up in the streets or setting dogs on you."