How Jesus became white – and why it's time to cancel that
Emily McFarlan Miller/Religion News Service | 7/16/2020, 6 p.m.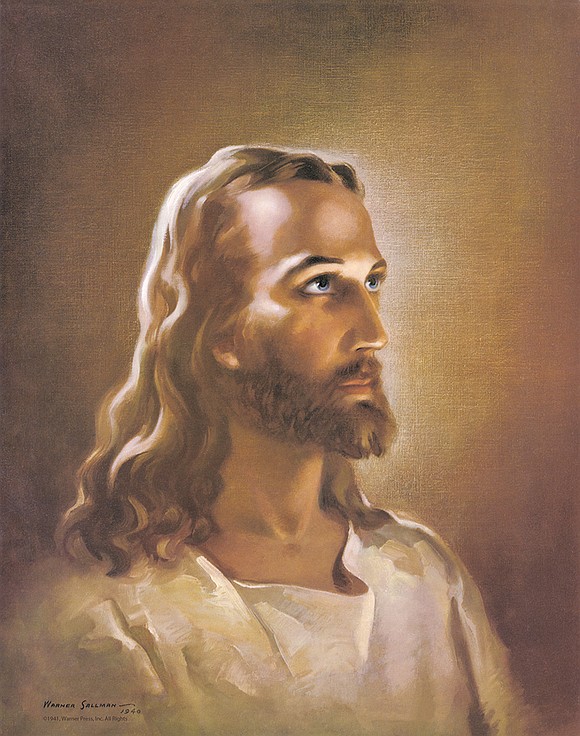 That Jesus sent a message, Dr. Butler said.
"If Jesus is white and God is white," she said, "then authority is white."
Edward J. Blum, who co-authored the 2014 book "The Color of Christ: The Son of God and the Saga of Race in America," said many Christians remain hesitant to give up the image of white Jesus. He believes the continued popularity of white de- pictions of Jesus are "an example of how far in some respects the United States has not moved."
"If white Jesus can't be put to death, how could it possibly be the case that systemic racism is done?" Mr. Blum said. "Because this is one that just seems obvious. This one seems easy to give up."
Jemar Tisby, whose 2019 book "The Color of Compromise: The Truth About the American Church's Complicity in Racism" appeared on The New York Times best-seller list this week, said that believing in a white Jesus "denigrates the image of God in Black people and other people of color."
Mr. Tisby said that depicting Jesus as only white has theological implications. It narrows Christians' understanding of Jesus, he said.
"To say that Jesus is Black — or, more broadly, to say that Jesus is not white — is to say that Jesus identifies with the oppressed and that the experience of marginalized people is not foreign to God, but that God is on the side of those who, in Matthew 25, Jesus refers to as 'the least of these,' " he said.
Still, Mr. Tisby is hopeful, pointing to a number of diverse images of Jesus that offer alternatives to Mr. Sallman's.
A decade after Mr. Sallman painted his "Head of Christ," Korean artist Kim Ki-chang created a picture cycle of the life of Christ in traditional Korean clothing and settings, featuring figures from Korean folk religion.
More recently, Sofia Minson, a New Zealand artist with Ngāti Porou Māori, English, Swedish and Irish heritage, reimagined Mr. Sallman's Jesus as an Indigenous Māori man with a traditional face tattoo.
And there are numerous popular depictions of Jesus as Black.
Vincent Barzoni's "His Voyage: Life of Jesus," depicts Jesus with dark skin and dreadlocks, his wrists bound, while Franciscan friar Robert Lentz's "Jesus Christ Liberator" depicts Jesus as a Black man in the style of a Greek icon.
Janet McKenzie's "Jesus of the People," modeled on a Black woman, was chosen as the winner of the National Catholic Reporter's 1999 competition to answer the question, "What would Jesus Christ look like in the year 2000?"
"I don't know that there's one depiction that is coming to the fore, and that, I think, is illustrative that people are resisting a monolithic vision of Jesus' embodied self and, and understanding that his very incarnation — the fact that God became a human being in itself — is a way of identifying with all peoples everywhere," Mr. Tisby said.
These days, Rev. Carr said, she tries to avoid locking Jesus into one image.
She also is more concerned about how Jesus is represented in the lives of Christians rather than in a piece of art.
"It's not so much the picture and my question about who Jesus is," she said. "It's more really the picture of who I look across the aisle and see as representing a different Jesus."