Personality: Shelby Brown McDowney
Spotlight on founder of Mission From The Heart Foundation
7/16/2020, 6 p.m.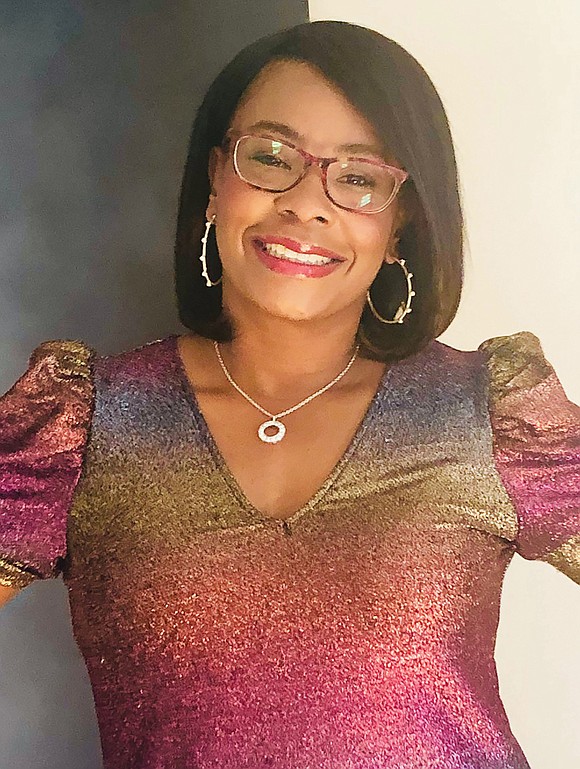 When a letter arrived from the Internal Revenue Service confirming that Shelby Brown McDowney's newly formed organization, Mission From The Heart Foundation, received its nonprofit classification, it was like a ray of sunshine on a rainy day.
"When I opened the mailbox and saw the letter, I started jumping up and down and dancing in the rain," Ms. McDowney says. "I'll never forget the day."
That was in 2019.
It was a significant moment of joy and an early milestone for the foundation that has strived to be a helping hand for homeless children and underserved families across the Richmond region.
The foundation provides a wealth of resources for students and others experiencing homelessness—from clothes and toiletry items to school supplies and housing assistance. It also has grown to include Community Caring Closets inside schools and holiday meals for families and toys for children.
And it was all sparked by Ms. McDowney's work as a journalist reporting on poverty, homelessness and the plight of everyday people. Ms. McDowney, who uses her maiden name Shelby Brown when she reports for CBS6 News in Richmond, worked in Georgia and Alabama before coming to Richmond nearly 20 years ago.
She grew up in Williamsburg and left the state after college to pursue her career. Her reporting experiences often led her to lend a helping hand to those she interviewed.
In recent years, her husband and friends encouraged her to bring her idea to life – to create a foundation as an avenue to better the lives of people in need and "pour love back into the community."
"I have always been struck by how much need is out there in the world," Ms. McDowney says. "I just wanted to do something to help."
During the foundation's recent effort to help people during the COVID-19 pandemic, Ms. McDowney's employer joined in for a weeklong telethon as part of the VA Together campaign.
The foundation, along with the VA Together Fund and RVA Homeless Intervention Program, is now accepting applications for the rent/mortgage assistance program and already has helped dozens of families keep a roof over their heads through direct payments to landlords and mortgage companies.
"I believe we should all strive to leave this world a little bit better than we found it," she says.
Meet an upbeat believer in giving to others from the heart and this week's Personality, Shelby Brown McDowney:
No. 1 volunteer position: Founder, Mission From The Heart Foundation.
Occupation: Broadcast journalist/news reporter at WTVR-CBS6 News.
Date and place of birth: April 30 in Richmond.
Current residence: Chester.
Education: Graduate of Lafayette High School in Williamsburg/James City County in 1989. Bachelor's in broadcast journalism in 1993 from James Madison University. (Goooo Dukes!!)
Family: Husband, Daniel McDowney; daughter, Mycah, 13, and son, Daniel Jr., 12; and my mom, Evelyn Brown, who lives with us. We call her Grandma Doll! She was blessed with 13 children, so I have seven brothers and five sisters! I'm number 12 out of 13. Plus I have two bonus siblings, a brother and sister from my dad.