Personality: Shelby Brown McDowney
Spotlight on founder of Mission From The Heart Foundation
7/16/2020, 6 p.m.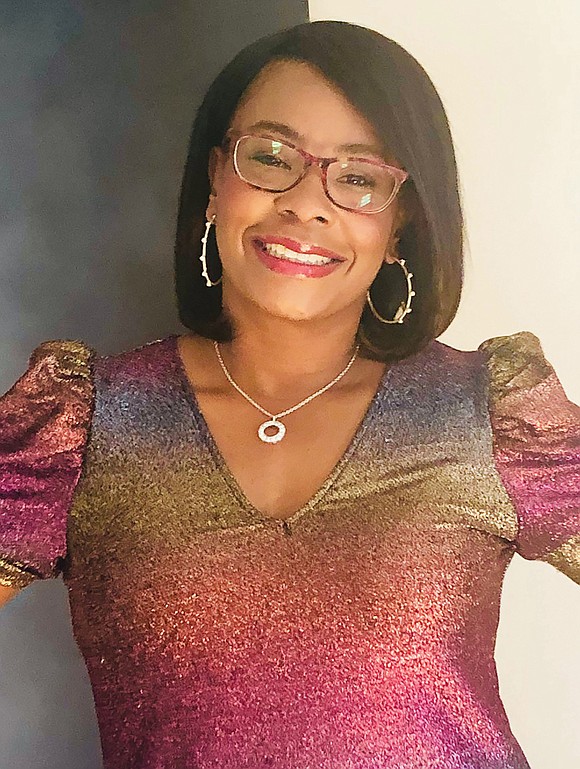 When Mission From The Heart Foundation was founded: In the fall of 2018, we began our outreach to the community. Eight months later, we received our 501(c) (3) (nonprofit) designation from the IRS.
Story behind the name: Through the years, I found myself covering so many sad, difficult, unbelievable stories that tugged on my heart long after the news was over. I often found my way back to the people or families in need to extend a helping hand. Those moments truly lifted my heart. That, coupled with encourage- ment from my husband and friends, inspired me to take a leap of faith to create Mission From The Heart Foundation. Volunteers help me pour love back into the com- munity and it is coming right from the heart. Hence the name!
Why I am excited: I'm excited that Mission From The Heart Foundation continues to get exposure in the region and support from the business community. This allows us to help more people.
Dream for Foundation: Owning Mission From The Heart Foundation homes. One day, it would be a dream to be able to assist families experiencing homelessness by offering transitional housing, coupled with a program to help with employment resources, budgeting, saving and, ultimately, home ownership.
Foundation partners: We receive wonderful support from my CBS6 News family. Our nonprofit also has been blessed to receive donations from generous community partners year-round. That includes individuals, families, local churches, civic groups, sororities and fraternities and the business community. We are grateful that our efforts have been supported through grants provided by donors such as Walmart, the Scripps-Howard Foundation, Amazon, Columbia Gas and 7-Eleven.
Personal goal for the future: With my husband, our biggest goal is to raise loving, hard-working, responsible children who understand the importance of giving back to the community. We want to make sure they have all the tools they need to be successful and stand on their own.
Professional goal for the future: To elevate Mission From The Heart Foundation's profile and reach across the Commonwealth and offer assistance to more homeless students and families in need in Virginia.
Outlook at start of day: I start by thanking God for blessing me and my family. I also try to spend quiet time each morning to sip some tea, read my devotions – love my Bible app! – and taking time out to gather my thoughts and focus on what is ahead for the day.
A quote that I am inspired by: Start each day with a grateful heart!
Something I love to do that most people would never imagine: Cook on a regular basis. This really trips my mom out and my other family members because they know how much I never enjoyed cooking despite coming from a family full of folks who can burn! During the pandemic, I've had to literally step up to the plate.
Best late-night snack: Warm chocolate chip cookies with vanilla bean ice cream.
The best thing my parents ever taught me: How important it is to build a relationship with God and to lean on Him for guidance in everything I do. How important it is to love everyone. Treat everybody like you want to be treated! My father also taught me about forgiveness and what grace is — and how important it is to extend it to others. You never know when you will need someone to do the same for you.
The one thing I can't stand: Fake people. I am a "What- you-see-is-what-you-get" kind of person. It's hard for me to pretend.
Book that influenced me the most: "The Five People You Meet In Heaven" by Mitch Albom. The premise of this book is that when you get to heaven, the biggest mysteries of your life will be revealed to you though five people in your lifetime that shaped/ changed the trajectory of your life. I'd love to know why so many of the things in my life have happened and think it would be awesome to see/ meet the five people who had a hand in that. It is part of the reason I'm so mindful about how I treat people and how I interact with them, knowing I could possibly be one of their five.
What I'm reading now: "Praying the Scriptures for Your Teens" by Jodie Berndt.
My next goal: Obtain more professional leadership development in the nonprofit sector and identify more funding sources so that Mission From The Heart Foundation can increase services for those in need.