Personality: Tani Washington
7/30/2020, 6 p.m.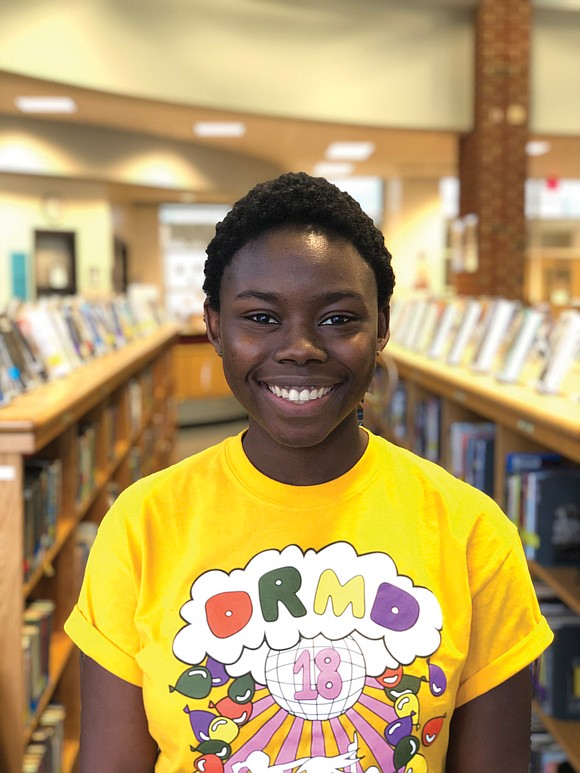 After four years of researching, writing and making oral presentations in high school forensics and debate competitions, Tani Washington has made history.
The 18-year-old who graduated just weeks ago from Deep Run High School in Henrico County placed in the National Speech & Debate Association's 2020 National Tournament, putting her in the top one-tenth of 1 percent of speech and debate students in the nation.
Her fifth place win on the national level marks the first time in more than 20 years that anyone from the Richmond region has placed in the prestigious national competition in which 6,600 students from across the nation participated this year.
"Finding out I was one of the top five winners was overwhelming," Tani says of the June 8 announcement of winners. "That was so incredible. I feel so grateful for that."
Only eight students from the region qualified for the national tournament, which has been held annually since 1931. Because of the coronavirus, this year's competition was held online, with regional winners videotaping their entries for submission.
Tani, who competed in the informative speaking category, spoke about "linguistic genocide" and the death of languages and, subsequently, culture.
Her years of hard work and skill in forensics and debate have paid off. This was just her latest win. Her impressive victories include first place in the National Catholic Forensics League Tournament's Declamation and Original Oratory category and first place in prose in the 2018 Virginia High School League State Forensics Tournament.
Tani says her parents, Carol and Brian Washington, were equally as excited by her latest win.
"Mostly, they were proud of me for working as hard as I did to get to this point," she says.
Sheryl Gibson, the forensics coach at Deep Run, calls Tani a self-starter and deep thinker.
"She researches and creates forensic pieces that speak to her heart and relay her passions, and it really shows," Ms. Gibson says. "She is also a great encourager and was a nurturing captain for our team."
Tani was the only competitor on Deep Run's team when she started in 2017. But with help from the Richmond Region Speech & Debate Initiative of the Richmond Forum, the team has since grown to more than a dozen students. The team won its first regional sweepstakes trophy this year.
As team captain, Tani helped other students build their pieces, critiqued their performances and encouraged them at tournaments.
The forum's initiative, begun in 2018, supports speech and debate programs in 21 high schools in Richmond, Henrico, Chesterfield and Hanover. The goal is to help students build critical thinking, communication, research and other skills for success in college, work and life. More than 450 students participated locally.
Tani will be attending Western Kentucky University on a forensics scholarship in the fall, where she plans to study international affairs and economics. She wants to attend law school after college, concentrating on constitutional law.
She says she enjoys oratory competition because it allows her to speak her thoughts on a topic in terms of her personality and her story.