Personality: Tani Washington
7/30/2020, 6 p.m.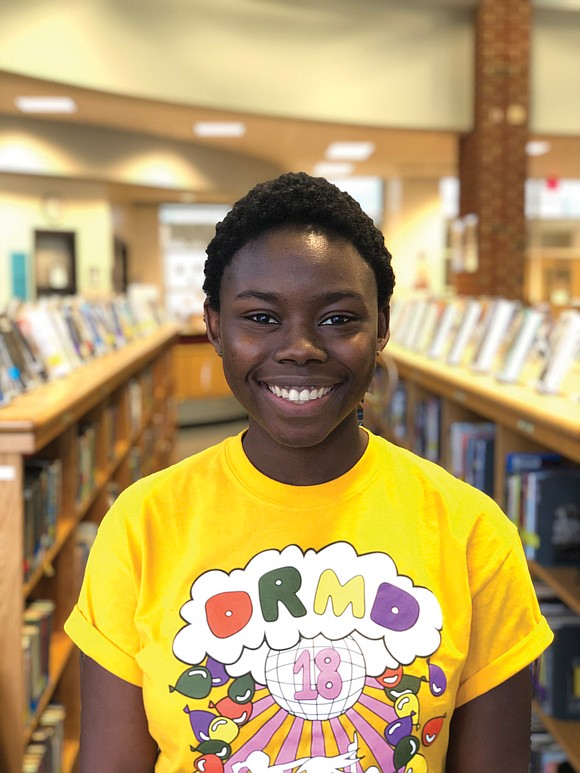 "Oratory allows people to hear a part of me," she says. "I get to write my speeches myself. I add in my flare and how I speak. This is a result of how much I enjoy researching academic articles. That's my forte."
Tani says one of her major influences is former President Obama, the only U.S. president she knew until reaching high school.
"I grew up with the first Black president. I did not know what it was to not see yourself in the field that you wanted. (His being in office) was something that pushed me toward my field of dreams – law."
Tani says her debate and forensics experience has changed her life. In the current climate of political polarization, it has given her a new approach to listening, understanding and appreciating others.
"Debate has taught me that everyone has a story," she says. "In order to be understanding, you have to communicate as well as forge friendships with other people who are different."
Her message to other young people?
"Do the work. Put in all the effort it takes to create change. Push the ball."
Meet this teen winner who can talk the talk and walk the walk and this week's Personality, Tani Washington:
Date and place of birth: March 2002 in Wisconsin.
Current residence: Glen Allen.
Family: Parents, Dr. Carol Washington, system director of ambulatory nursing at Bon Secours Mercy Hospital, and Brian Washington, grant manager at VCU School of Medicine.
Latest honor: National Speech and Debate Tournament win- ner, placing fifth nationally in informative speaking.
Topic of winning speech: My speech was about linguistic genocide, essentially, the death of languages and the subsequent death of culture.
Name of high school attended: I graduated with the Class of 2020 from Deep Run High School. I will attend Western Kentucky University in the fall.
Leadership roles in high school activities: President and founder of the Minority Student Union; captain of the Debate Team; captain of the Forensics Team; and I also participated in track and field.
What this award means to me: I've been competing in speech and debate since my freshman year of high school. During the course of my career, I've garnered three other national championship titles in 2017, 2018 and 2019. This national tournament felt incredibly different, not only because it was held online, but moreso because it was my last competition as a high school student.
First reaction to news that I placed nationally: Everyone was calling and texting me. It was definitely overwhelming, but in a positive way. It was such a relief to know that I ended my high school speech career with a bang.
Family's reaction: My family was ecstatic, as always. Mostly, they were proud of me for working as hard as I did to get to this point.
When and why I became interested in forensics: During my freshman year, the school's forensics coach was also my civics teacher. After reading my essay about fundamental examples of the Bill of Rights, he emboldened me to join the Speech Team.