Personality: Tani Washington
7/30/2020, 6 p.m.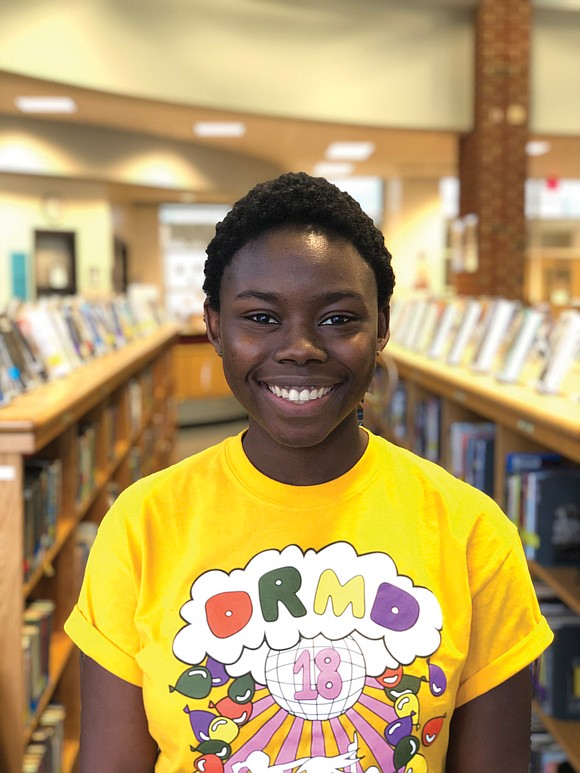 How I prepared for competition during COVID- 19: I needed to record my performance and send it into the association prior to the start of the tournament. Primarily, I needed to keep an open mind about the whole situation.
Skills involved in speech and debate: Forensics requires inner confidence and a willing- ness to push yourself outside of your comfort zone.
What makes a good speech: A good speech is one that is concise, yet informative and, ultimately, heartfelt. The secret to writing a good speech is mak- ing sure you love what you are saying. The only way someone can write a bad speech is if they write a speech in hopes that it will please others rather than speaking their own truth.
How to overcome audience fear: The best way to overcome fear is to remember that everyone else gets just as nervous. At the end of the day, you have been given this opportunity to share your truth and you have every right to be there.
Wiley College Debate Team led by Melvin B. Tolson in the 1930s was important because: This team showed youths of color a phenomenal example of Black excellence. Black students had not previ- ously been in spaces of politics or argumentation. The Wiley College Debate Team opened the door for Black youths to belong in these spaces.
Lessons I've learned from my forensics coach: My freshman year forensics coach always told us, "Perform every round like it is the final round." This phrase taught me not only to give 100 percent in speech, but to give 100 percent in all things that I do.
How I start the day: I usually start my day around 6 a.m. I wake up to first meditate and pray. This always puts me in the right mindset to face what- ever obstacles arise throughout the day.
Hobbies: In my free time, I enjoy reading and writing poetry.
Three words that best describe me: Intelligent, energetic and kind.
A quote that I'm inspired by: "Love bears all things, trusts all things, hopes all things, endures all things." — 1 Corinthians 13:7
Kindergarten taught me: That true friendship is more about love than similarities.
Best late-night snack: I've been vegan for three years now, so my favorite snack is sliced apples with sunflower butter.
Person who influenced me the most: My mother. As a Nigerian immigrant, she worked hard her entire life to achieve her dream of becoming a Ph.D. Her story and her tenacity are truly inspirational.
Book that influenced me the most: "The Alchemist" by Paulo Coelho. This book was such beautiful prose about how one boy's international search for love allowed him to better find himself and his purpose.
What I'm reading now: "Homegoing" by Yaa Gyasi.
Next goal: My goal after college is to go to law school and get my J.D. in constitutional law.